This is an archived article and the information in the article may be outdated. Please look at the time stamp on the story to see when it was last updated.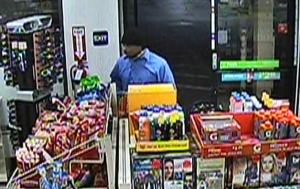 GALT—
Police are looking for a man who walked into a Galt 7-Eleven early Tuesday night and robbed the place.
The man is seen on surveillance footage walking into the Pine Street store around 2:19 a.m.
He then demanded money and threatened the clerk at gunpoint. Police say he also fired two shots in the air.
After the robbery, police say he got into a silver or grey sedan and drove off.
No one was hurt in the robbery. Authorities are asking anyone with information to call the Galt Police Department at (209) 366-7000.