This is an archived article and the information in the article may be outdated. Please look at the time stamp on the story to see when it was last updated.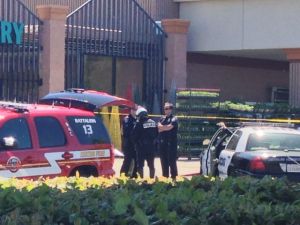 CITRUS HEIGHTS-
A suspicious device caused a situation in Citrus Heights Wednesday morning.
Around 10:30, officers were called to Greenback Lane and San Juan Avenue for some sort of package that was causing suspicion.
Officers blocked Greenback Lane between San Juan and Mariposa Avenues.
The package was found in the parking lot of the Orchard Supply Hardware.
Citrus Heights Police is being helped by the  Sacramento County Sheriff's Department explosive ordinance unit.
No word at this time what the device might be.