This is an archived article and the information in the article may be outdated. Please look at the time stamp on the story to see when it was last updated.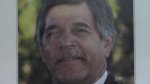 TURLOCK-
Inside a hall in Turlock on Friday night, the Turlock Chamber of Commerce was honoring community leaders at their 45th annual "Best Of" dinner.
Under the waving American flag, a joke from master of ceremonies Marty Jakosa hit with a resounding thud. The event was scripted, but a joke about Presidents Washington, Jefferson and Lincoln meeting President Obama and the punchline of Lincoln suggesting Obama "go see a play" came at the beginning of the  night and wasn't scripted.
The reference was a comparison of President Lincoln getting shot and killed at Ford's Theater during his presidency.
"I know for a fact he wouldn't do or say anything intentionally to hurt or offend anybody. It was a joke, but it wasn't the right kind of a joke," Turlock Chamber CEO Sharon Silva told FOX40.
It was meant as a gentle ribbing of Silva's recent trip to the inauguration.
"There really wasn't too much you could do, so what we did was just decided to move forward, because it was right at the beginning," Silva said.
As word spread of the latest suggestion of President Obama getting assassinated, Jakosa sent an e-mail to the Turlock Chamber of Commerce. In it, Jakosa said he was "truly, truly sorry" and "would never disrespect the presidency."
For her part, Silva says Jakosa is a good man, but she'll be looking for a new master of ceremonies for next year's event.
"Sometimes people make silly mistakes, they make mistakes. I don't know that this was a silly mistake, it was certainly inappropriate," Silva said.