This is an archived article and the information in the article may be outdated. Please look at the time stamp on the story to see when it was last updated.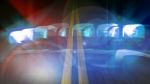 TURLOCK—
Police in Turlock are looking for information in a crash that took the life of a motorcyclist.
The accident happened back on Friday just before 10:30 p.m., near W. Main Street and Tegner Roads, according to a release from the Turlock Police Department.
The motorcycle was said to be going over 70 mph when the rider slammed on his brakes. Traffic was stopped ahead of him. With the wheels skidding, the motorcycle soon went down and slid for hundreds of feet. The rider also went sliding and eventually hit a stopped car.
In spite of the rider wearing a helmet, the motorcyclist later died from his injuries. He has not been identified by authorities as of Sunday.
Police are still looking into whether drugs or alcohol played a factor in the crash.
Anyone with further information about the incident is asked to call Officer Mike Simbalenko at (209) 668-5550, ext. 6723.