This is an archived article and the information in the article may be outdated. Please look at the time stamp on the story to see when it was last updated.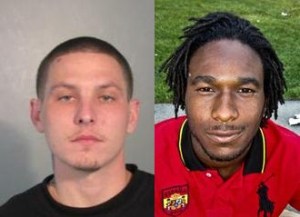 FAIRFIELD –
Two Fairfield Police officers were involved in a shooting at a hotel near North Texas Street and Transportation Court.
Around 4 a.m. Friday morning, officers reported to the hotel after a call concerning broken windows. While at the scene, officers saw a suspect running away. The officers chased the suspect, who pulled out a gun and fired at the officers. The shots missed and the officers returned fire, hitting the suspect in the leg. The suspect was taken to a local hospital with non-life-threatening injuries.
Identified as Jerry Andrews, 30, from Fairfield, the suspect will be booked into Solano County Jail for attempted murder of a police officer, possession of narcotics for sale, felon possession of a firearm and criminal conspiracy. Andrews has a notable history of crimes.
In addition, 23-year-old Aaron Minor of Fairfield, an associate of Andrews, was arrested for possession of narcotics for sale and criminal conspiracy.
Both officers have been placed on paid administrative leave. The Fairfield PD and Solano Count District Attorney's Office are investigating the incident.
Ruben Dominguez filed this report.