This is an archived article and the information in the article may be outdated. Please look at the time stamp on the story to see when it was last updated.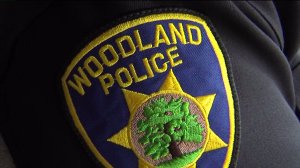 WOODLAND–
A man armed with a machete attacked two Woodland men early Sunday morning, police say.
Offices were called to Woodland Memorial Hospital around 2:16 a.m. after being told about a possible machete assault.
Once at the hospital, they found two men who had wounds to the head and hands.
Apparently, the assault took place in the parking lot of the Woodland Oaks Apartments along Cottonwood Street. It was between 1 and 1:30 a.m. when a young man attacked the two, dealing 24-year-old Joseph Mendoza a wound to the head and Ryan Gomez a wound to the hand as he tried to help his friend.
Mendoza was able to wrestle the machete away from the suspect, with both victims only suffered non-life threatening wounds. The suspect managed to get away, however.
Anyone with information about the assault is asked to call Woodland Police at (530) 661-7800.