This is an archived article and the information in the article may be outdated. Please look at the time stamp on the story to see when it was last updated.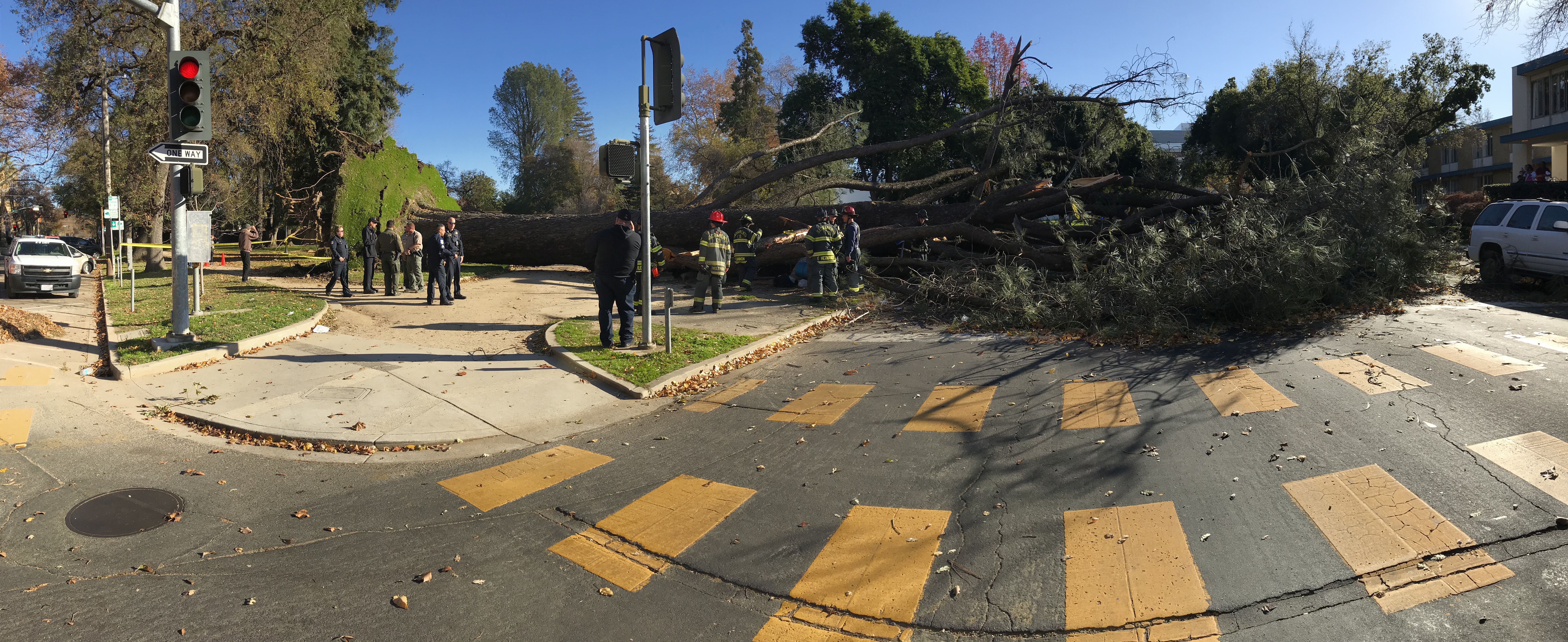 MIDTOWN — Crews are working to remove a large tree from the roadway after it fell across L and 26th streets near Sutter's Fort.
Two people sitting at a nearby bus stop were hit by branches.
They were transported to the hospital with minor injuries.
Sacramento Fire wants to remind everyone to be aware of their surroundings as high winds in the area can bring down more branches and trees.