This is an archived article and the information in the article may be outdated. Please look at the time stamp on the story to see when it was last updated.
MODESTO — The Stanislaus County Sheriff's Department has arrested two suspects in connection to the murder of Jacob "Cheddar" Sutton-Bubeck.
The remains of the 26-year-old man were found in a shallow grave in the backyard of a home on Santa Rita Avenue near Yosemite Boulevard.
Modesto residents Robert Wiswell, 53, and 44-year-old Rebecca Garcia have been arrested for his murder.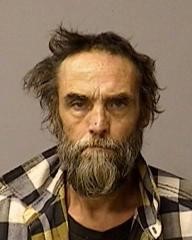 Both Wiswell, who investigators say also goes by the name "Animal", and Garcia were booked for murder and conspiracy to commit murder.
Investigators have learned that during the time Sutton-Bubeck was living at the home where his body was found, Wiswell and Garcia were living in a shed in the backyard.
His body was found in the area where the shed used to be. The shed was taken down shortly after the pair had moved out but Sutton-Bubeck's body was not found until Nov. 24.
The victim was reported missing by his brother on Feb. 10 and was last seen on Jan. 25.
At this time, it's not known when exactly Sutton-Bubeck was killed or buried.
Anyone with additional information on this case is asked to call detective Cory Brown at (209) 567-4485.