This is an archived article and the information in the article may be outdated. Please look at the time stamp on the story to see when it was last updated.
TUOLUMNE COUNTY — Two teenage boys have been arrested in connection to a house fire and death in Columbia.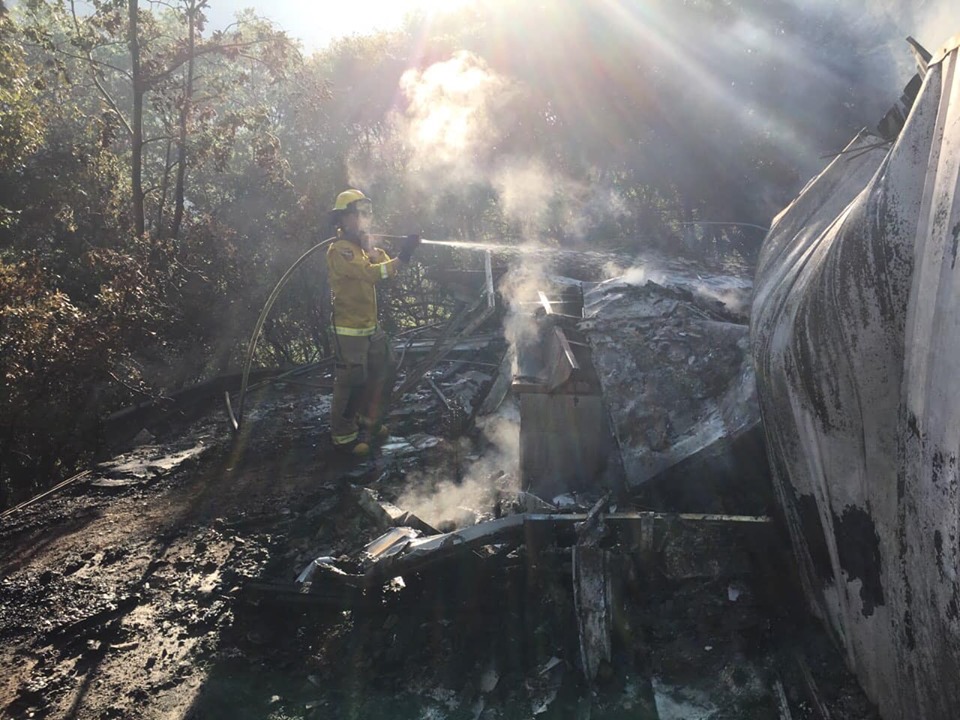 Kevin Drake said flames were taking over his neighbor's trailer Tuesday morning.
"I was seeing the flames come over the trees, that's how big it was already," Drake told FOX40. "I couldn't do nothing, everything was already on the ground."
Unable to directly attack the fire until Sonora city crews arrived, Drake, who is a volunteer firefighter, cut a handline to keep it from spreading through the Columbia canyon.
By Wednesday, he had learned that he was battling the work of two teenage arsonists who are also under arrest on suspicion of being killers.
The Tuolumne County Sheriff's Office reports a body was found in the rubble of the burnt trailer on Calle Quartz Road.
Relatives of the woman who lived there told FOX40 investigators have said she had been shot.
Deputies are not identifying the victim.
She was the mother of five. The four youngest, ranging in age from seven to 14, were not living with her.
Neighbors also told FOX40 she was living in a different trailer down the road five months ago but it burned down. Then her body was found in the second fire.
Drake was stunned by her loss and by word of the arrests. He said he knows the young people accused and said one is related to his neighbor.
"It's hard for me to believe they did it but anything could have been possible," he told FOX40.