This is an archived article and the information in the article may be outdated. Please look at the time stamp on the story to see when it was last updated.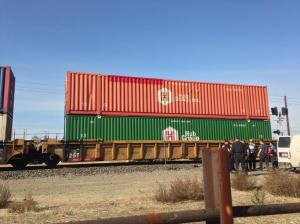 SACRAMENTO COUNTY—
Union Pacific Rail Road investigators are at the scene of a deadly accident near North Highlands.
A pedestrian was hit and killed by a Union Pacific train along Roseville Road, a little north of Palm Avenue, around 9 a.m. Sunday.
Witness at the scene said that a man was lying on the tracks.
The train was traveling from Chicago to Lathrop, Union Pacific officials said.