This is an archived article and the information in the article may be outdated. Please look at the time stamp on the story to see when it was last updated.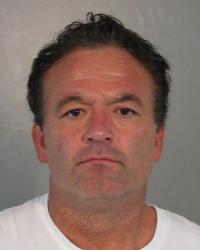 VALLEJO-
Vallejo Police arrested a man for making terrorist threats after they say he threatened to kill someone Wednesday.
According to Vallejo Police Department, officers arrived on scene at the Vallejo Inn and someone reported seeing a man, Guy Taiho Decker, in the parking lot of the hotel "swinging a hammer and acting irrationally." Decker approached the victim and threatened to kill them with a wooden board.
Officers say they approached Decker and were threatened to be killed if they stepped into his hotel room. The Vallejo SWAT Team was called to assist, along with members of the Benicia SWAT Team.
Decker later made a call to Vallejo Police Department and reported that he was armed with a gun, police say. Members of the Vallejo Police Department Hostage Negotiations Team attempted to convince Decker to surrender, but he refused.
After several attempts to get Decker to leave his room, the officers acquired a search and arrest warrant for both Decker and his hotel room. SWAT Officers used tear gas to force Decker out of the room; as he came out, he was taken into custody.
Officers searched the hotel room and revealed Decker had cut several holes into the walls and ceiling. Decker was later booked on a Solano County Warrant for terrorist threats and on a warrant for possession of methamphetamines out of Alameda County.
Nikki Head filed this report.