This is an archived article and the information in the article may be outdated. Please look at the time stamp on the story to see when it was last updated.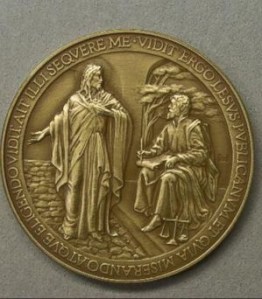 Take a look at this medal from the Vatican. It has been recalled after an embarrassing misspelling.
The word "Jesus" was spelled with an "l" instead of a "J" – and became "lesus."
The medal – produced by the Italian State Mint – was supposed to commemorate the  beginning of Pope Francis' papacy.
More than 6,000 medals were recalled yesterday, but, not after four of them had been sold. They will become valuable collector's items.