This is an archived article and the information in the article may be outdated. Please look at the time stamp on the story to see when it was last updated.
YUBA CITY — A three-bedroom, two-bathroom on Big Oaks Court in Yuba City has "dream home" written all over it.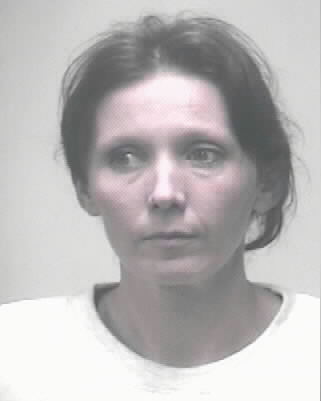 "I met her at the house, we did a walk through and everything," said Brandi West.
Unfortunately, it also has "this home is not for rent" and "contact police" written all over it.
"Went out to the front and signed paperwork like it was ours, and, well, apparently it wasn't," West said.
It's the kind of humor that comes long after the anger, which West felt first, when she was scammed out of $1,300.
"I think she's a horrible person, she ripped off a lot of people," West said.
"She got me for $1,600. She, she got me," said Brynt Barnes, another victim.
The woman who stole their money? Yuba City police say that's Tisha Whitmire.
Monday night she was sitting in the Sutter County Jail charged with grand theft. Police say she scammed at least two families out of thousands by writing them rental agreements and collecting move-in money for homes she didn't own.
"This woman is a complete monster. She's a monster," Barnes said.
Barnes was trying to rent a property on Lemon Street in Marysville. He eventually learned it wasn't really for rent either.
"She had some really legit paperwork, it was well-drawn out," Barnes said.
Police say Whitmire was subcontracting pool maintenance jobs for these homes. They say that's how she gained access to the keys to take the families on tours.
"Took so many people's monies," West said.
Until Saturday, when West made a plan to scam the scammer.
"She got maybe 50 feet from me, and that's when the cops came out and got her," she said.
She says she told police that Whitmire was meeting her at Savemart to collect the remaining $590 she owed. They took her away in handcuffs to go on a tour of the jail.
"It felt good. I was like, 'You scammed me and now you got caught,'" West said.