This is an archived article and the information in the article may be outdated. Please look at the time stamp on the story to see when it was last updated.
[protected-iframe id="354a6c40b8aff27b28349d1fdefef0f6-37181424-35485416″ info="//player.vimeo.com/video/82308246″ width="500″ height="281″ frameborder="0″ webkitallowfullscreen="" mozallowfullscreen="" allowfullscreen=""]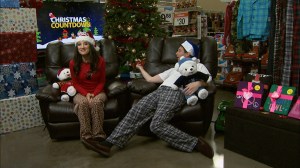 Wonderful Wearables: Every year, clothing and jewelry are the two most in-demand holiday gift categories. Here some of the year's best sellers.
And for more great gift ideas, please visit the main Christmas Countdown page.
Promotional content paid for by Walmart