This is an archived article and the information in the article may be outdated. Please look at the time stamp on the story to see when it was last updated.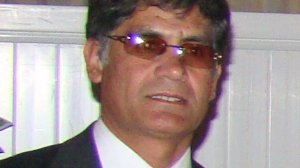 SACRAMENTO-
A woman accused of killing her husband was found guilty by a Sacramento jury Wednesday.
Ghulam Ayobi was found dead with a bullet to his head, sitting in his minivan in December 2011.
Initially, his wife Shajia told investigators two men were hiding in the backseat, and when they drove a short distance, they shot her husband.

She said the men made her drive a distance further before dropping them off, and that's when she called police.
However, under further questioning, Shajia's statements started conflicting with crime scene evidence.
Shajia was found guilty of first-degree murder, however the jury did not find her guilty of using the gun. This could indicate the jury felt that even if she was an accomplice, she may not have been the person who pulled the trigger.
She will be sentenced on June 14th.