This is an archived article and the information in the article may be outdated. Please look at the time stamp on the story to see when it was last updated.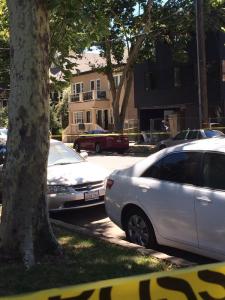 SACRAMENTO-
A woman was found dead by her friend in her midtown apartment, according to Sacramento Police Department.
Police headed to the apartment around 10 a.m. Saturday morning, and got there immediately after Sacramento Fire Department arrived. The woman's friend went to check on her that morning after the woman did not respond to several text messages and phone calls. The friend found the woman, in her 30s, unresponsive, and immediately called police.
Responding officers secured the scene and brought in detectives due to the obvious signs of a murder.
A specific motive is unknown at this time, but detectives do not believe this to be a random incident.
The Sacramento Police Department urges anyone with information pertaining to this crime to contact the dispatch center at (916) 264-5471 or Crime Alert at (916) 443-HELP (4357) or text in a tip to 274637 (CRIMES). Enter SACTIP followed by the tip information. Callers can remain anonymous and may be eligible for a reward of up to $1,000.
Greg Cotta filed this report.