This is an archived article and the information in the article may be outdated. Please look at the time stamp on the story to see when it was last updated.
Updated January 22, 2019: The Sacramento County Sheriff's Department arrested 39-year-old Shylow Therman for the robbery and shooting of the female victim.
Authorities have identified the victim as 56-year-old Doretha Brewer.
Therman has been in custody since December 27, 2018 after being arrested on unrelated charges.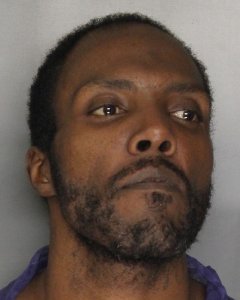 SOUTH SACRAMENTO — Local law enforcement is searching for a gunman after responding to a shooting, that was preceded by a robbery, in South Sacramento Saturday night that left one woman dead.
Sheriff's deputies and emergency personnel responded to the 4700 block near a check-cashing business on Florin Road just after 5:20 p.m.
Amirit Singh was at work inside a liquor store next door to Money-Mart Check Cashing when Sacramento County Deputies stormed in.
"He said 'what happened, you OK, are you OK,'" Singh explained. "After that the officer came here and said [there was] a shooting outside."
Deputies say they found a woman suffering from a gunshot wound in the parking lot of a row of businesses.
The Sacramento Metropolitan Fire Department performed life-saving measures on the victim but she later succumbed to her wounds, according to the Sacramento Sheriff's Department.
Officials say deputies will remain on scene throughout the night.
Detectives do not have any suspects in custody at this time.
If you have any information regarding this case, detectives are asking that you contact the Sheriff's Department at (916) 874-5115 or Sacramento Valley Crime Stoppers at (916) 443-HELP. Tip information may also be left anonymously at www.sacsheriff.com or by calling (916) 874-TIPS (8477).
The victim's identity will be released once her next of kin is notified.
This is a developing story.