This is an archived article and the information in the article may be outdated. Please look at the time stamp on the story to see when it was last updated.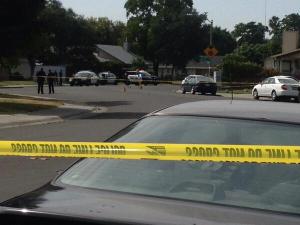 WOODLAND-
Woodland Police shot and killed a man early Friday morning, they say to protect a woman he was holding hostage.
The incident happened early Friday morning near Thomas Street and Main. Officers were initially called because a man was seen showing a firearm. The man and a woman left the area before police arrived.
Officers later found a man matching the description of the suspect with a woman on Thomas Street. As police tried to talk to the man, he allegedly took the woman hostage, holding a gun to her head.
Woodland Police say one of their officers shot the man because he would not release the woman or comply with their requests. He died at the scene.
This situation is developing at this time, and more information will be posted as it becomes available. No names are being released at this time.