This is an archived article and the information in the article may be outdated. Please look at the time stamp on the story to see when it was last updated.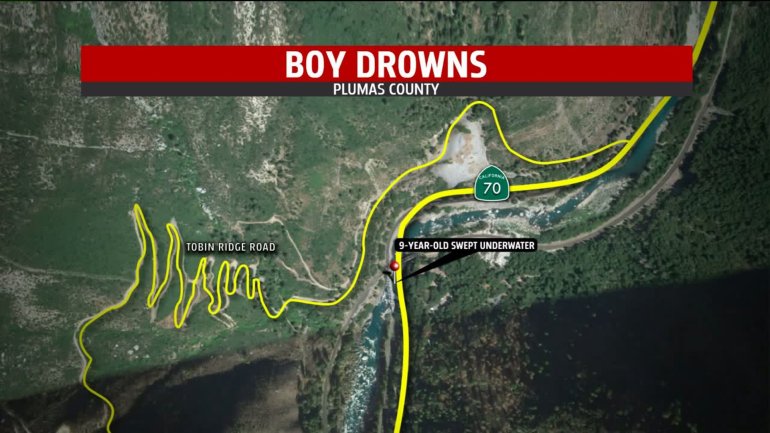 PLUMAS COUNTY — A young boy drowned Wednesday afternoon in Plumas County.
The Plumas County Sheriff's Office said it happened around 6:30 p.m. near the Tobin Bridge in the Feather River Canyon.
The 9-year-old boy from Chico was out swimming with his older brother and some friends.
Authorities said he was swept underwater and was then lodged beneath a large rock.
Search crews recovered his body just after 9 p.m.