This is an archived article and the information in the article may be outdated. Please look at the time stamp on the story to see when it was last updated.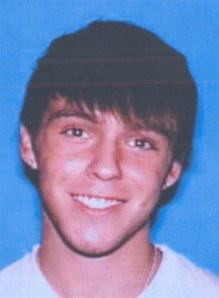 EL DORADO COUNTY–
A 20-year-old Auburn man is dead after a reported stabbing late Wednesday afternoon.
El Dorado County Sheriff's got a call about a possible stabbing around 4:10 p.m. The victim was also reportedly in cardiac arrest.
Deputies showed up at the scene near Brown's and Cold Springs roads and found the victim, Matthew Steele of Auburn. CPR was being given to Steele by witnesses and local residents. Steele was then taken to Marshall Hospital, but was pronounced dead by 6:24 p.m.
The suspect is believed to be 18-year-old Placerville resident Wesley Hampshire. He was taken into custody a short while later and has been booked for murder.
Authorities note that they are continuing to investigate what led up to the stabbing.