Make sure you have all the Christmas décor you need by shopping this sale
Tired of your Christmas tree looking, well, tired? Switch to a realistic-looking Balsam Hill artificial tree that stays as beautiful as the day you set it up all season long. Plus, artificial Christmas trees won't shed needles or trigger allergies, and you can use them year after year.
Balsam Hill has set the standard for artificial trees so realistic they can even fool the pros, and its Cyber Monday sale is the perfect opportunity to choose a Christmas tree and décor you'll enjoy for years to come.
Shop this article: Balsam Hill Classic Blue Spruce, Balsam Hill Silverado Slim and Balsam Hill Wooden Christmas Mantel Village Advent Calendar
About Balsam Hill
Balsam Hill is a go-to resource for top-quality artificial Christmas trees. Founded to create a more realistic-looking artificial tree for a family member who was allergic to pine trees, Balsam Hill has evolved to produce artisan Christmas trees that have been used everywhere from TV studio sets to the Macy's flagship New York City store.
Balsam Hill Christmas trees
Balsam Hill's realistic trees imitate a wide range of pine species, from lush blue spruce to sparse alpine fir, and come in heights from 4 to 30 feet tall. Lights are strung by hand to minimize the appearance of wires, while subtle changes in branch color and symmetry mimic the variations found in real trees.
You can choose an unlit tree to fully enjoy the experience of decorating the tree, or opt for a pre-lit Christmas tree. Customize your tree with classic white or color-changing LEDs, animated light displays or even fiber optics.
Balsam Hill True Needle vs. Classic Needle
Balsam Hill makes its trees with varying ratios of its two needle types. True Needle branches are made from injection-molded polyethylene (PE), while Classic Needles are flat, papery polyvinyl chloride (PVC). The more True Needle branches used in a tree's design, the more realistic it is, while trees made with mostly Classic Needles are more budget-friendly.
What comes with Balsam Hill Christmas trees?
Balsam Hill Christmas trees are handcrafted and come with a three-year warranty. All Balsam Hill trees ship with a steel stand, storage bag and gloves to protect your hands during setup. If you're unsure which type of tree you want, Balsam Hill offers a Branch Sample Kit to let you see and feel the difference up close before deciding.
Best Balsam Hill Christmas trees and décor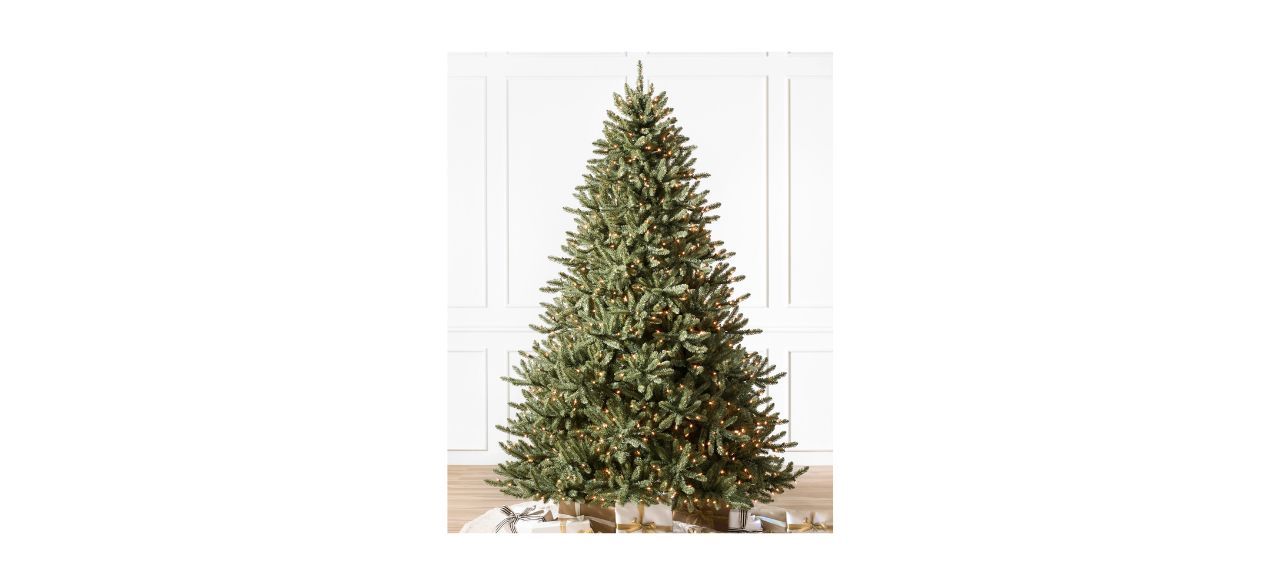 Balsam Hill Classic Blue Spruce 45% OFF
Currently 45% off, this timelessly realistic blue spruce Christmas tree is available in eight heights, from 4.5 feet to 15 feet tall. It features the soft, flat PVC Classic Needle design and can be purchased unlit or with three different light types.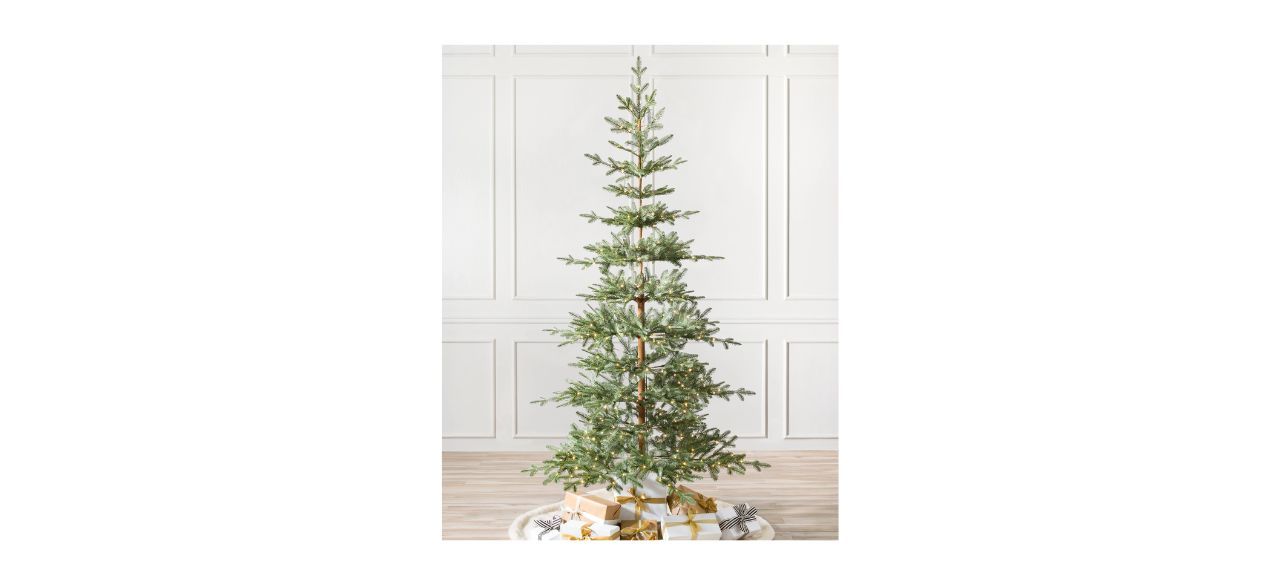 Balsam Hill Alpine Balsam Fir Tree 31% OFF
Made with injection-molded, three-dimensional True Needle technology, this is one of Balsam Hill's more realistic trees. Its sparse shape highlights your ornaments and its clear LED fairy lights offer a traditional look.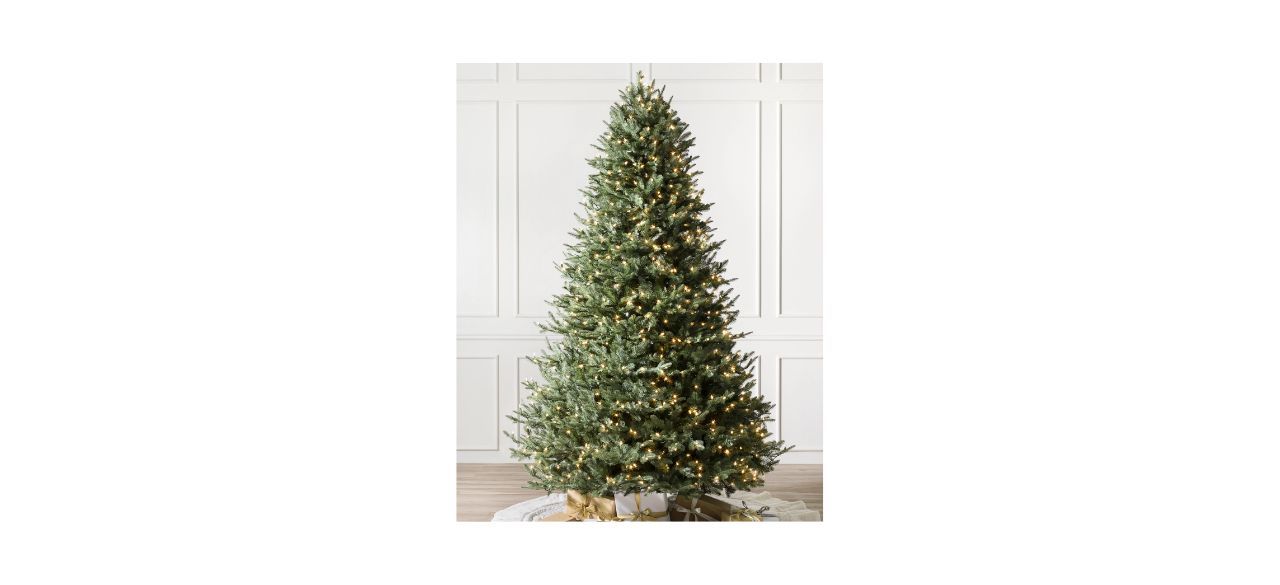 Balsam Hill BH Balsam Fir 28% OFF
Design the Christmas tree of your dreams with this realistic artificial tree. Its mix of True Needle and Classic Needle branches creates a naturally full look. It's available in seven heights and six light types, including unlit.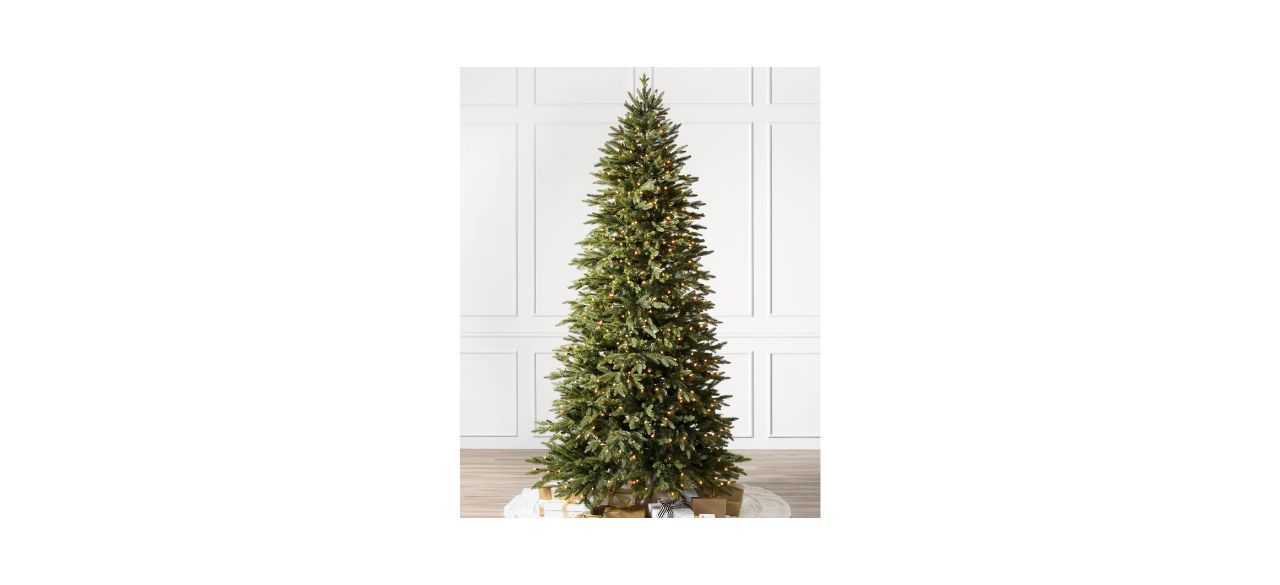 Balsam Hill Silverado Slim 31% OFF
If you have limited square footage for your tree, consider this Napa Valley-inspired artificial tree, which comes in six heights (up to 12 feet tall) and offers a slim, space-saving profile. Choose from five light types, including unlit.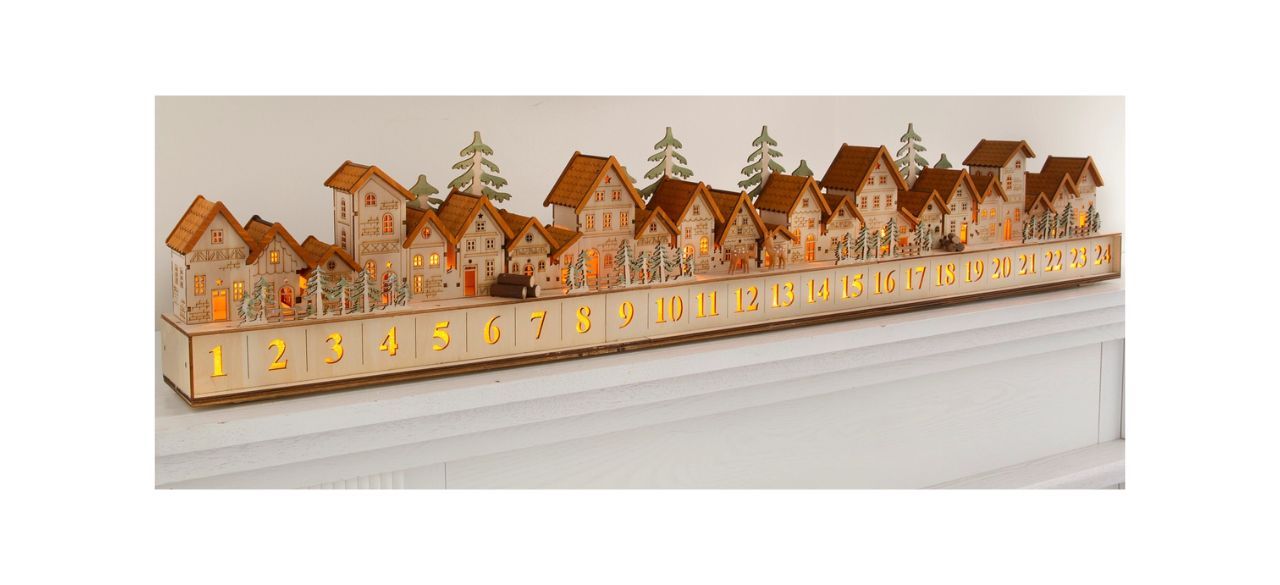 Balsam Hill Wooden Christmas Mantel Village Advent Calendar 32% OFF
Add rustic charm to your Christmas decorations with this wooden Advent calendar, which sits atop the mantel and lights up a new date as the season progresses. This popular décor piece measures 3.5 feet long and comes with a remote and timer. It comes in both a natural wood color and in white.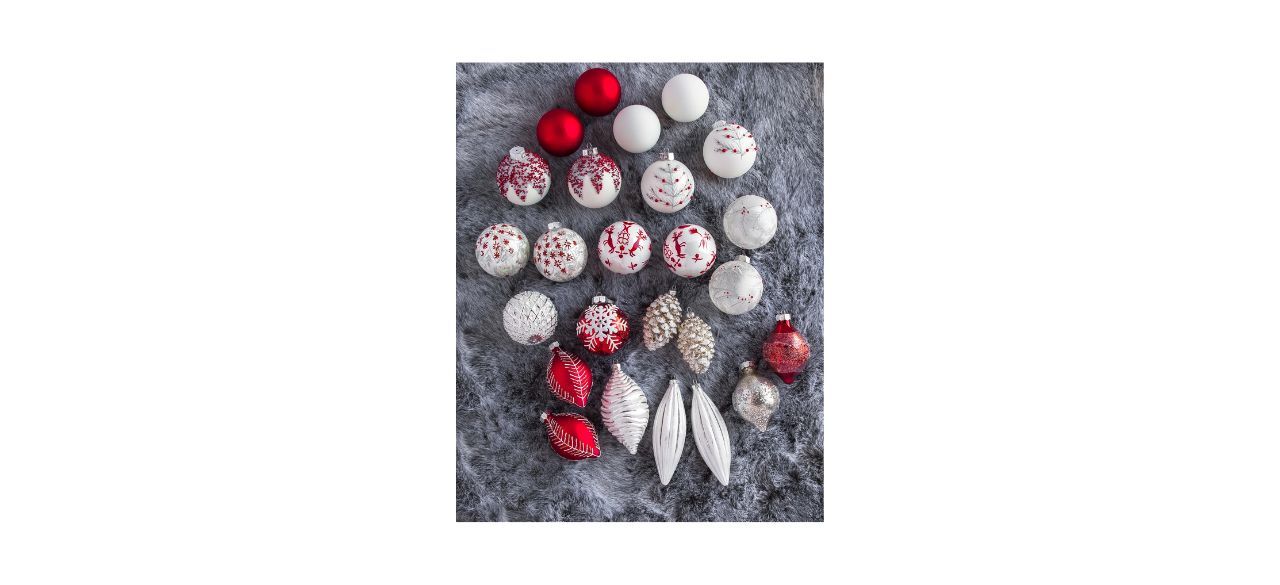 Balsam Hill Nordic Frost Ornament Set 50% OFF
Create a uniform look for your Christmas tree with this set of 25 Scandinavian-inspired ornaments. The glass shapes include balls, finials, pinecones and teardrops, decorated in white, silver and red with accents of beads and glitter.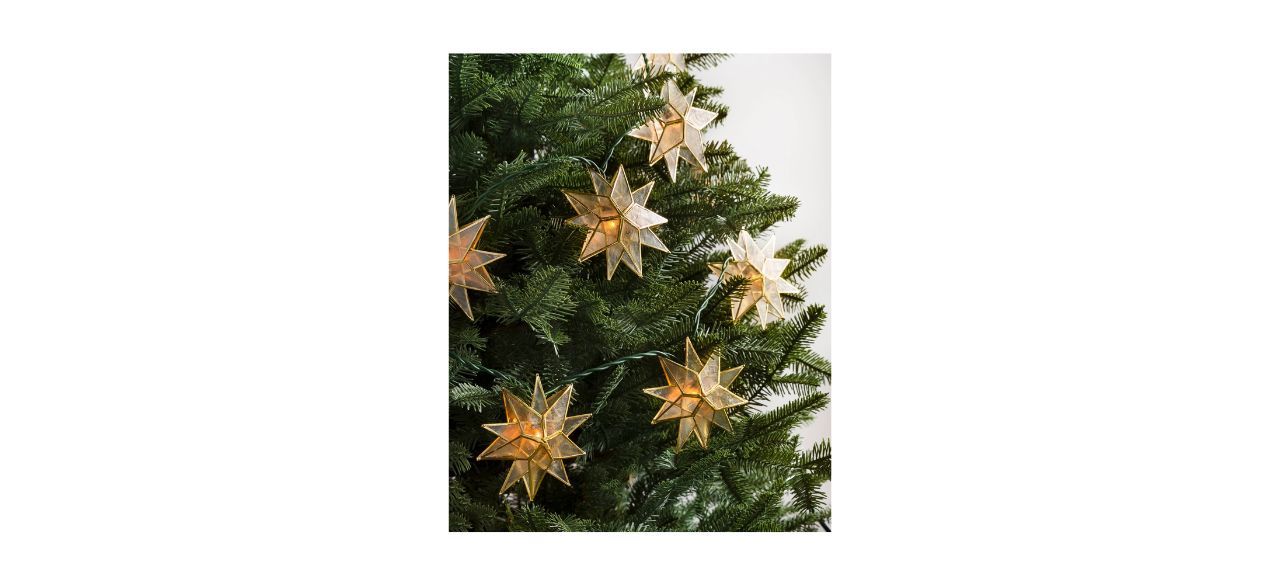 Balsam Hill Lit Capiz Star Garland 40% OFF
Wrap your tree or mantel with this elegant, glowing garland, made with naturally iridescent Capiz shells. Each 7.5-foot strand contains 11 pre-lit, three-dimensional stars handcrafted with gold-finish metal seams.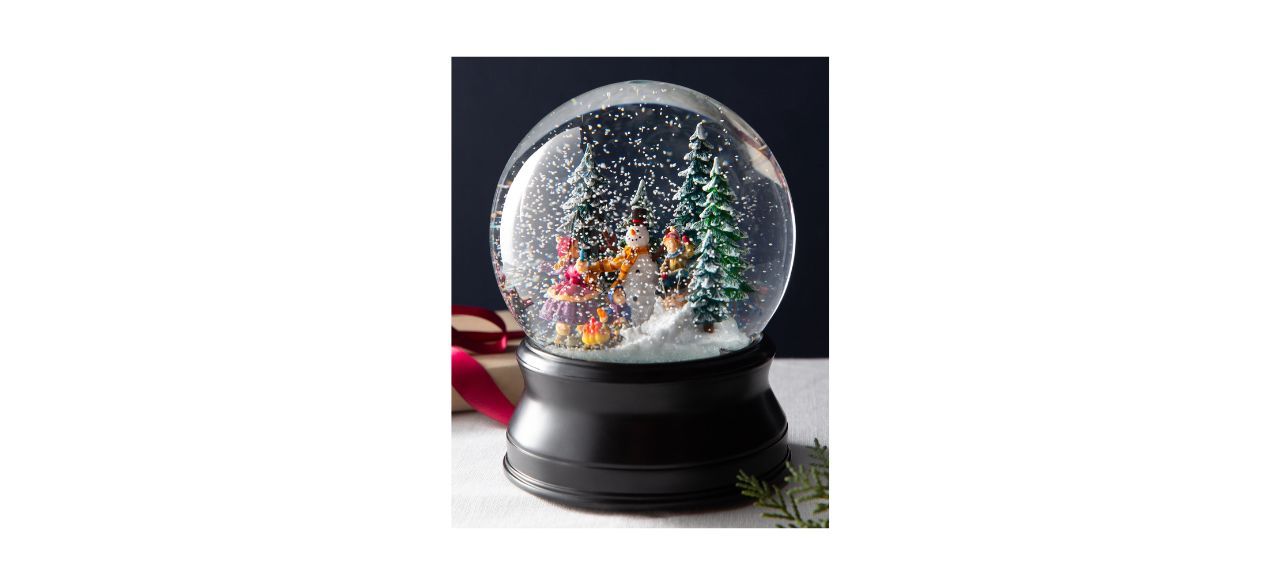 Balsam Hill Christmas Moments Musical Snow Globe 38% OFF
These timeless holiday snow globes come in three festive scenes, each playing a different music-box melody. The snow globe measures 8 inches tall and features a simple, yet elegant black base.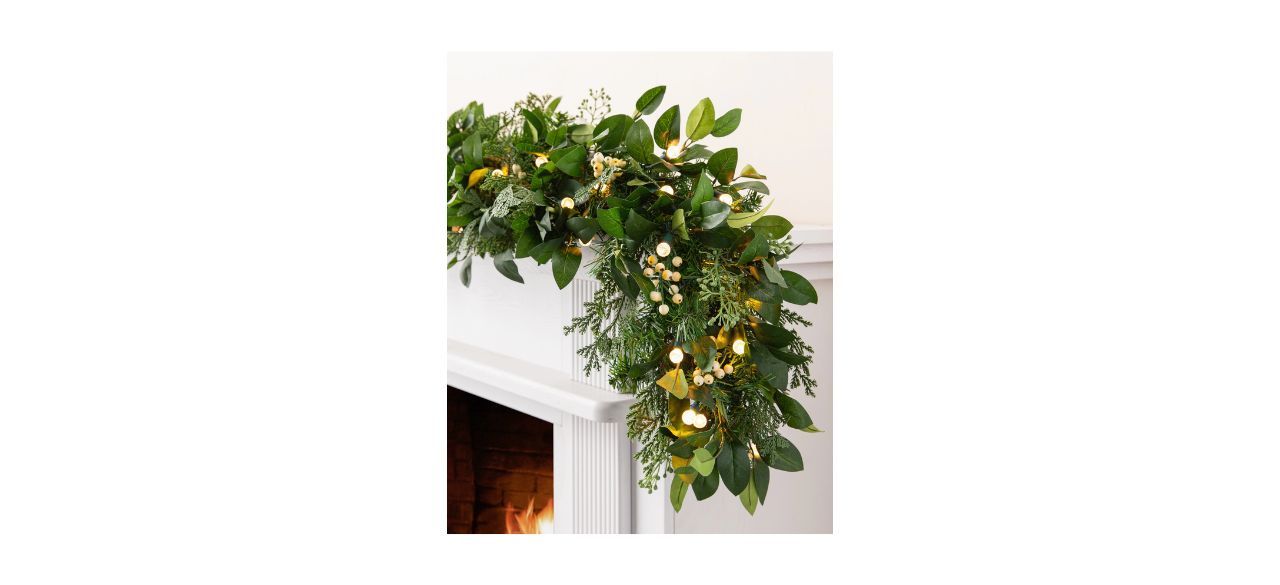 Balsam Hill White Berry Cypress Foliage 6-Foot Garland 20% OFF
Faux white berries, cedar sprays, bay laurel and cypress leaves are shaped into a lush garland that's perfect for a stairway or mantelpiece. Warm white LED lights add a soft glow. Along with garlands, the collection includes coordinating wreaths, swag and even a potted tree.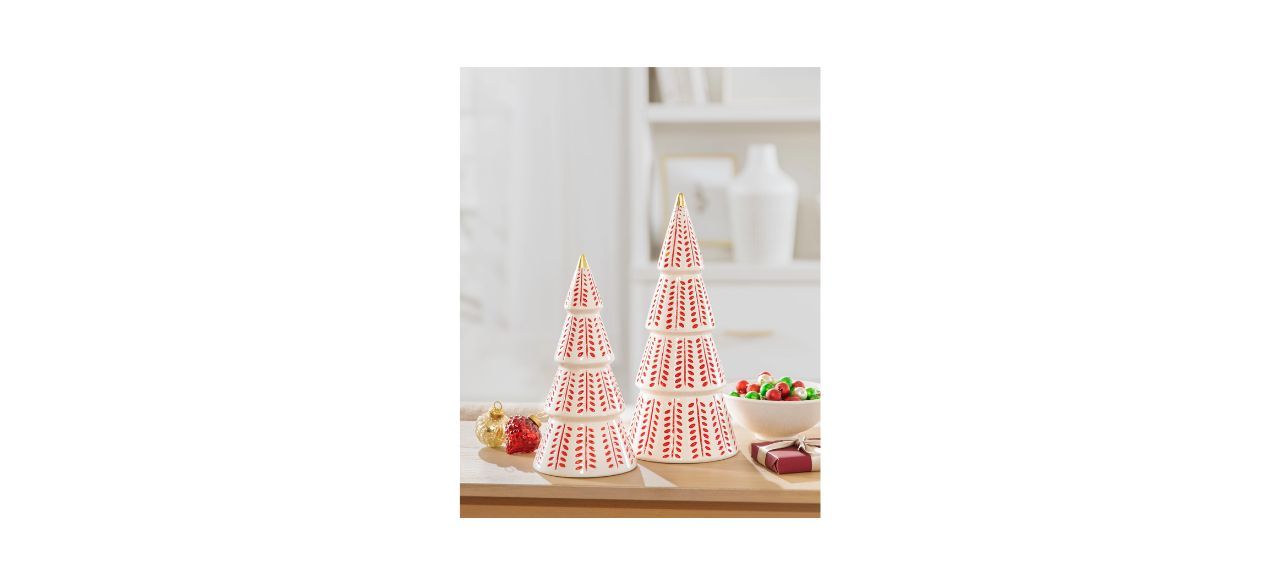 Balsam Hill Nordic Charm Ceramic Tabletop Tree Set 44% OFF
If your Christmas style leans more rustic, these Nordic-inspired ceramic trees add a festive, vintage touch to a tablescape or mantel. The handcrafted and hand-painted ceramic trees measure 10 and 13 inches tall and feature a red branch design with gold tops.
Want to shop the best products at the best prices? Check out Daily Deals from BestReviews.
Sign up here to receive the BestReviews weekly newsletter for useful advice on new products and noteworthy deals.
Laura Reed writes for BestReviews. BestReviews has helped millions of consumers simplify their purchasing decisions, saving them time and money.
Copyright 2023 BestReviews, a Nexstar company. All rights reserved.