These gifts will help anyone get to sleep
Searching for some gifting inspiration? From an alarm clock that made Time magazine's 2023 list of best inventions to just the right pillow, we've got every gift idea for the sleep lover in your life.
It's rare to meet an adult who feels like they're getting enough sleep. A recent survey even showed that one in three adults struggle to get a good night's rest. The good news is the "sleep economy" is booming — which means there's plenty of stuff out there that makes the perfect gift for those on your list who need some shut-eye.
Best alarm clocks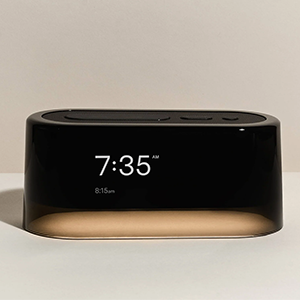 It's packed with sleep-inducing features.
Sold by Amazon
This alarm clock will actually get your phone out of your room at night. It has soundscapes, meditation playlists and a light that somehow doesn't illuminate your entire room, just sets a vibe like a candle would. You can set the alarm to wake you in stages, and choose what type of soundscape you'd like to wake to. This is a favorite of our editors—the only complaint being that it doesn't come in more colors! It comes pre-loaded with music, meditations, white noise, nature sounds and bedtime stories, and features a two-step alarm that mimics your body's natural waking process and produces calm sounds to wake you.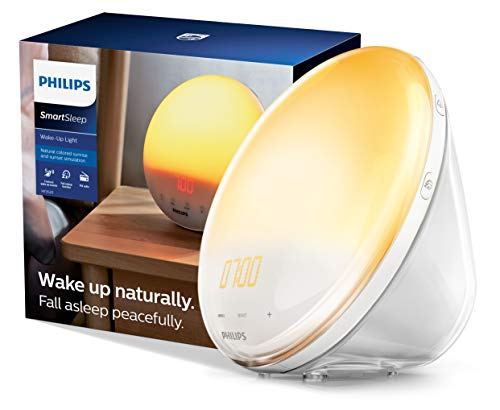 Philips, Wake-Up Light Alarm Clock HF3520
A more affordable Philips wake-up light than the premium version that still has several of the same features.
Sold by Amazon
Top sleep physicians recommend this wake-up light that's clinically proven to help establish a healthy sleep-and-wake routine. It's a neat alarm clock that simulates sunrise and sunset, which helps your body wind down as the light gradually decreases. It offers 20 brightness settings with five natural wake-up sounds and several standard alarm clock features, including FM radio, tap snooze, bedside lamp and an automatic dimmable display. Plus, Philips offers a money-back guarantee if you're unsatisfied with it after 90 days.
Best white noise machines
LectroFan, Micro2 Sound Machine
Its compact and portable design makes it a perfect traveling companion.
Sold by Amazon
A white-noise machine can help drown out sounds that may make falling asleep difficult. This machine's compact, portable design makes it suitable for traveling, and the battery lasts 20 to 30 hours on a single charge. Bluetooth connectivity lets you pair it with your smartphone or tablet, and the built-in microphone enables you to use it as a speakerphone. It has five fan sounds, four white-noise and two ocean-surf sounds, all non-looping, and you can buy two of them and pair them for stereo output.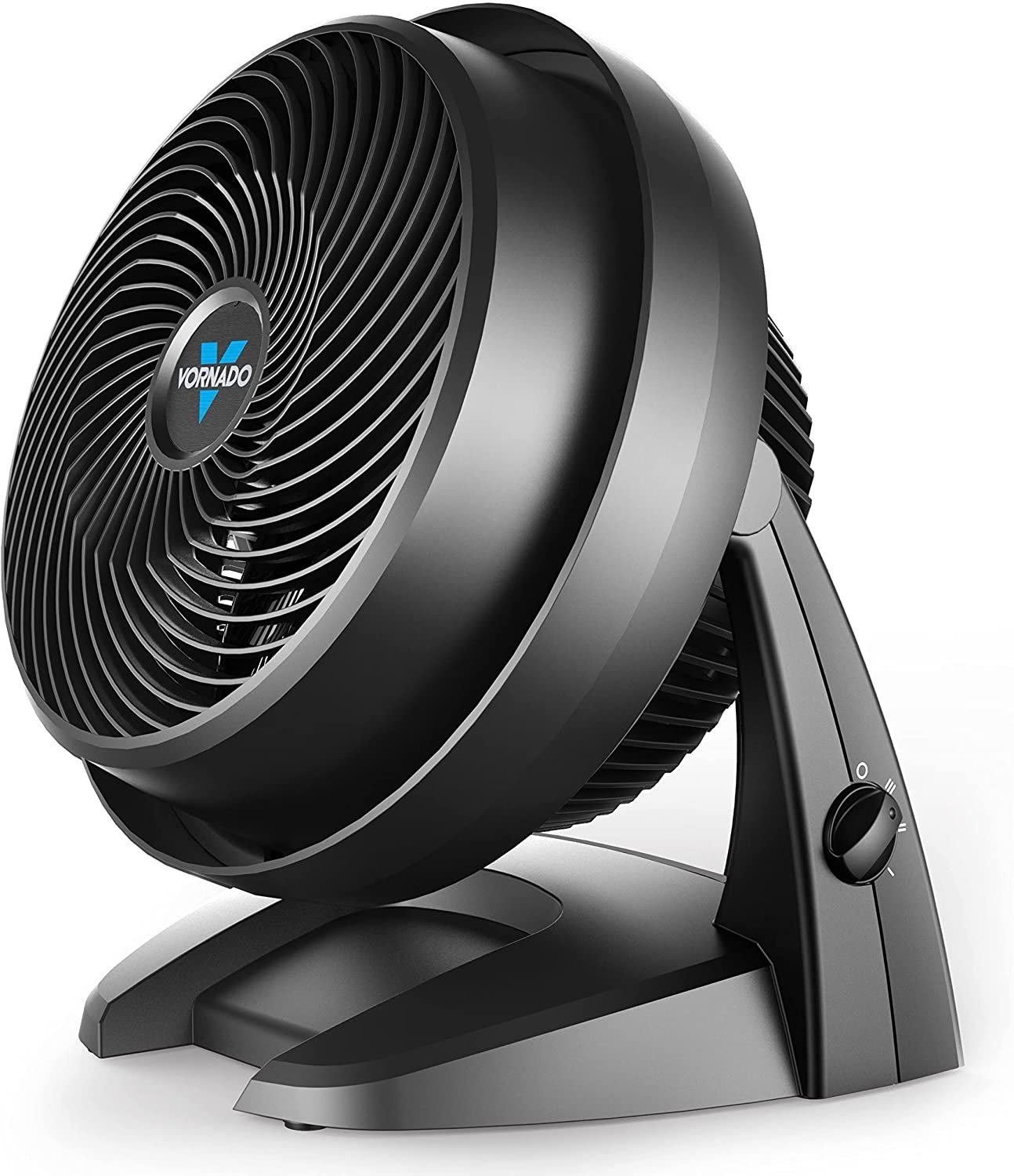 Vornado, 630 Mid-Size Whole Room Air Circulator
A compact but highly efficient air circulator that quickly puts all the air in the room in motion.
Sold by Amazon
Improve the airflow in any room in your home with this midsize air circulator fan. It has simple controls for easy operation, and you can select one of three speed settings and tilt the head to direct air wherever you want. It can move air up to 70 feet, and Vortex Action circulates all the air in a room, keeping it fresh and breathable. The clean matte black finish gives it a modern look, and its performance and durability are backed by a five-year warranty.
Best sleep masks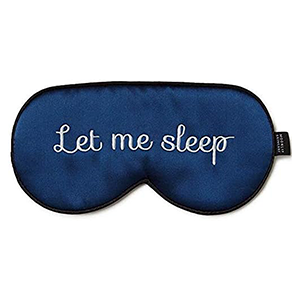 Moonlit Skincare, Silk Sleeping Eye Mask 'Let Me Sleep'
A fun, but effective way to block light and help boost melatonin.
Sold by Amazon
Sleep masks might seem like an archaic way to get proper sleep, but they're effective for many. This sleep mask is worth a try for anybody with a room that's too bright during bedtime or without curtains that effectively block out bright lights in the early morning. It's made from high-grade mulberry silk for a plush feel and has interior pitch-black paneling that prevents light from entering. It's not too thick, supports any sleeping position and helps boost melatonin levels, making it easier to drift off to sleep.
Laneige, Lip Sleeping Mask-Berry
One of the best products our team has ever used, this is essential for anyone who wants softer lips.
Sold by Amazon
Fall and winter mean cold weather and dry air, which can be detrimental to your skin and lips. Cold weather can dry your lips, making them crack and flake, which can be painful. Lip balm helps, but a sleeping mask can work wonders, thanks to its overnight application. The Laneige sleeping mask has a powerful moisturizing effect and provides antioxidants, giving your lips a restored, healthier look and a smoother feel. Plus, it's available in several tasty flavors, such as caramel apple, berry, gummy bear and mango.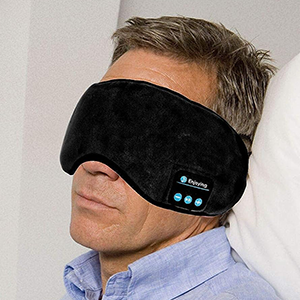 Joseche, Wireless Sleep Mask Sleep Headphones
Light-blocking, sweat-absorbing and music-listening capabilities make this mask a winner.
Sold by Amazon
If you're having trouble falling asleep, this Bluetooth sleeping mask might just be what you need. Not only will this mask prevent light from entering and disturbing your sleep, but you can also connect it to your smartphone and play soothing music as you drift off to sleep. A full charge provides about nine hours of playing time, the audio quality is impressive, and the interior is lined with soft cotton that absorbs sweat, keeping you cool and dry all night.
Best blankets
Nodpod, Body Compact Weighted Blanket
Get a great night's sleep with this machine-washable, dryer-safe, ultra-comfy weighted blanket.
Sold by Amazon
This has the benefits of a weighted blanket without being the size of a weighted blanket. Perfect for those who find large weighted blankets a little overwhelming. It gives a subtle amount of cozy pressure without the heat. If you've never tried a weighted blanket, you might be surprised to learn that they're surprisingly effective at helping you wind down and relax. This blanket has ultra-soft cotton fabric on the cool side and microfleece on the warm side, making it suitable for any climate. It weighs 6.5 pounds and extends across the body, providing evenly distributed pressure and a sense of comfort as you prepare to sleep. Plus, it's machine-washable and dryer-safe and has a design that suits almost any décor.
Big Blanket Co, Original Stretch Blanket
Made of quality material, this blanket is worth the investment for those looking for an extra-large option.
Sold by Amazon
There are few things as frustrating as little blankets that don't completely cover you when you need additional warmth, and it's even worse when you want to share a blanket with your partner to cuddle, and there isn't enough coverage for the both of you. This large blanket solves that problem, as it's more than big enough to completely cover two adults. It's specially made from a blend of polyester and spandex, with temperature-regulated fabric to keep you dry and cool.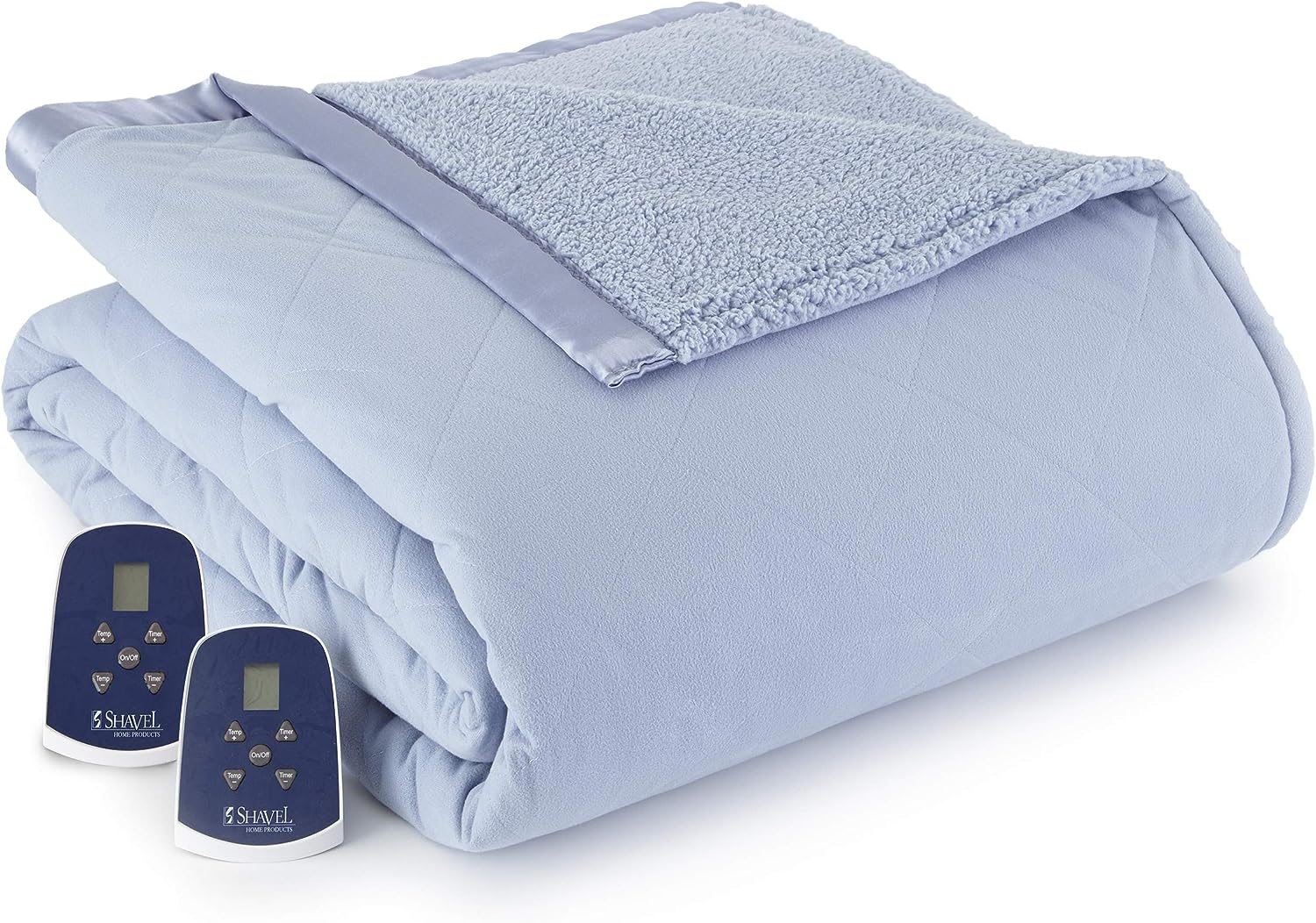 Thermee, Micro Flannel Electric Blanket
With a variety of colors, thick material and efficient heating, this blanket impressed during testing.
Sold by Amazon
Even with the thermostat set at an appropriate temperature, it might seem that you always feel cold during the winter when relaxing in bed or trying to sleep. A standard blanket can keep you warm, but this quilted sherpa electric blanket provides extra warmth and is excellent for those who get cold quickly. It offers 12 heat settings, has a quick-heat feature that warms the blanket to its max in 30 minutes, and the timer can be programmed for up to 12 hours.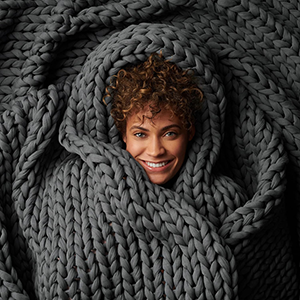 Bearaby, Napper Organic Hand-Knit Weighted Blanket
Wrap yourself in coziness with this chunky-knit weighted blanket that comes in a variety of colors.
Sold by Amazon
This weighted blanket is expensive, but you'd be hard-pressed to find a better-quality blanket with a soft feel that provides deep pressure for improved sleep and relaxation. The hand-knitted design is flattering and goes great with any bedroom décor, and the soft organic cotton fabric offers superior comfort. You can choose from three weighted options: 10, 15 and 20 pounds, and three colors: asteroid grey, midnight blue and moonstone grey. Plus, it's machine-washable and dryer-friendly.
Best pillows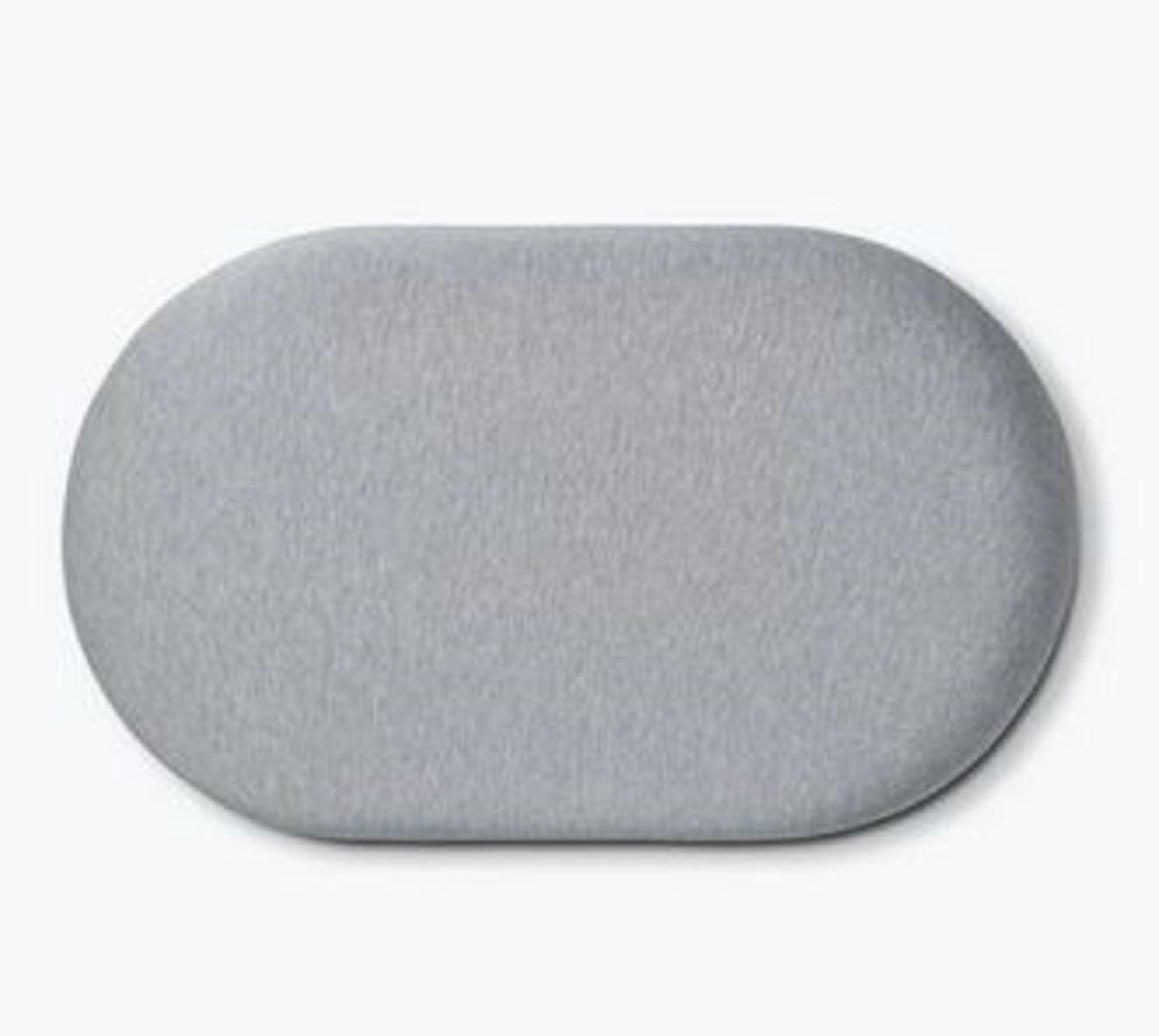 Ostrichpillow, Memory Foam Bed Pillow
An innovative design, quality materials, and a washable cover earn this memory foam pillow the top spot on our list of favorites.
Sold by Amazon
A comfortable mattress is vital for a good night's rest, but don't underestimate the importance of a good pillow. This memory foam offers a super-soft feel and ergonomic feature that conforms to the shape of your head and neck, which helps ensure your head is always in the proper position for quality rest. It works great regardless of sleeping position and has several air channels for improved breathability, keeping you cool as you sleep. Plus, it has a soft cover that won't irritate your skin.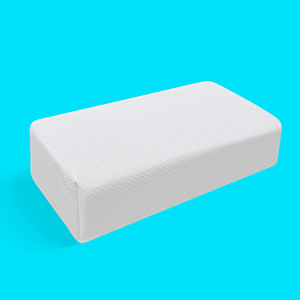 Although this pillow can do wonders for side sleepers, it can work for other positions too.
Sold by Amazon
A side-sleeping pillow can work wonders for anyone who consistently wakes up with a sore neck or back pain. The side pillow cube has a firm exterior, but the inner form conforms to each person's shape and curves. The temperature-regulating core means you don't have to flip it to find the cool side, and the breathable cover facilitates improved airflow for superior comfort. It's highly recommended for side sleepers but also works well with other sleeping positions.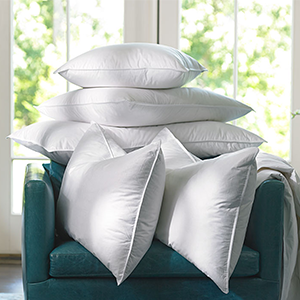 Luxury is yours for the buying.
Sold by Amazon
These luxurious pillows are perfect for anyone looking to complement their bedroom décor with high-quality bedding. Instead of traditional down, these pillows use allergen-free natural materials and blend down, feathers and lyocell fibers for plush support. The loft makes them fluffy, and the triple chamber design prevents them from losing shape over time. Three sizes are available: king, queen and standard, and the cotton down-proof cover provides a soft feel that's gentle on the face.
Best sleepwear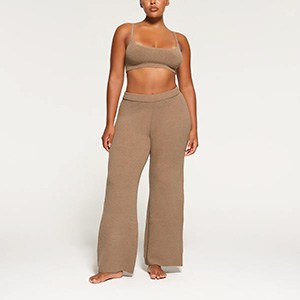 Skims, Light Cozy Wide Leg Pant
These relaxed-fit pants are perfect for relaxing or running errands.
Sold by Amazon
These wide-leg pants are made with a blend of soft fabrics, giving your legs a cozy feel matched only by the most plush blankets. The relaxed fit makes them perfect for lounging at home or casual wear for running errands, and the ribbed waistband and drawstring offer a custom fit. They're available in several flattering colors, including marble, mint, denim, desert and onyx, and their thickness makes them suitable for fall and winter when the weather is cool or chilly.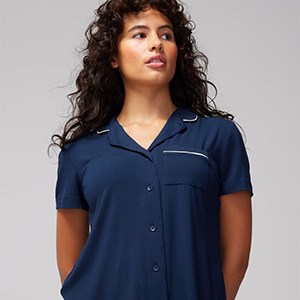 Soma, Cool Nights Short-Sleeve Pajama Top
Keep your cool in this elegant pajama top, available in two colors.
Sold by Amazon
You could have the best mattress and bedding in the world, but if you're not wearing something comfortable, it can be challenging to get into a relaxed state, which is necessary for quality sleep. This short-sleeve notch pajama top has a piping trim for an elegant look, and the button-front design is perfect for nursing mothers. It's made with lightweight rayon fibers to help you stay cool and prevent the fabric from sticking to your body. It comes in two colors: black and nightfall navy.
More of the best sleep technology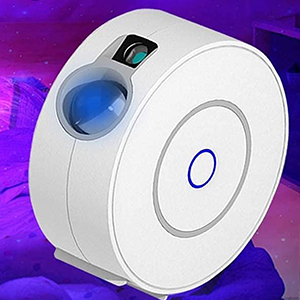 LIUYANG, Smart Galaxy Projector
Get some slumber under the stars after you make a wish on one.
Sold by Amazon
This projector can create the ambiance in your room to help you relax during bedtime and drift away to sleep. It projects a star galaxy on the wall or ceiling and has a nebula cloud and ocean wave feature. The settings and modes can be controlled through the smartphone app, which works with voice assistants including Alexa and Google Assistant. Advanced noise-reduction technology ensures that no noise is produced as it operates, and flexible timing lets you program a time for it to turn on and off.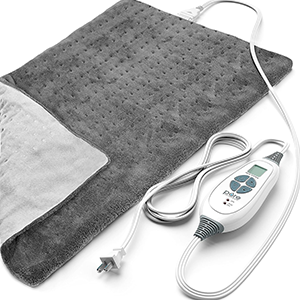 PureRelief, XL King Size Heating Pad
Relieve aches and pains with either dry or moist therapy.
Sold by Amazon
Chronic pain can be a significant reason you're not getting quality sleep. Those suffering from body aches, whether chronic or acute, will appreciate this full-body heating pad that's excellent for relieving menstrual cramps, sore muscles and muscle tension. It has an ergonomic LCD controller with six heat settings, a 9-foot cord for flexibility and an auto-off function that activates after two hours. Plus, it can be used for dry or moist heat therapy.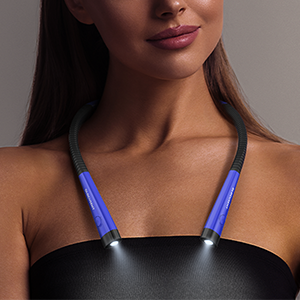 Glocusent, LED Neck Reading Light
Relax with a good book before sleeping without disturbing your partner.
Sold by Amazon
A bit of light reading before bedtime can help you relax, but it's best to do it the old-fashioned way with an actual book instead of your smartphone, which emits blue light that can affect sleep quality. This neck light means you can turn off your lamp and read at night without interrupting your partner. It has three temperature color modes and six brightness settings and works for up to 80 hours on a full charge. Plus, the ergonomic design lets you use it for extended periods without any strain.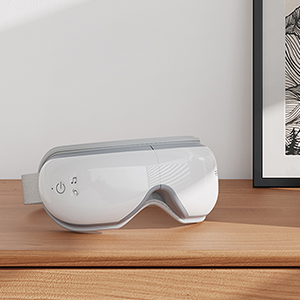 Alleviate a variety of conditions with a nightly massage for your tired eyes.
Sold by Amazon
If you spend long periods in front of a computer screen, your eyes can become strained, even if you don't notice it. This eye massager is necessary for anyone who wants to relax before bed, as it works great at massaging ocular cavities and facial muscles. It helps relieve stress, tension, eye bags and dry eyes, and can even help alleviate migraines. The integrated heating pads provide comfort during use, and you can use it nightly for just 15 minutes to see positive effects.
More of the best sleep products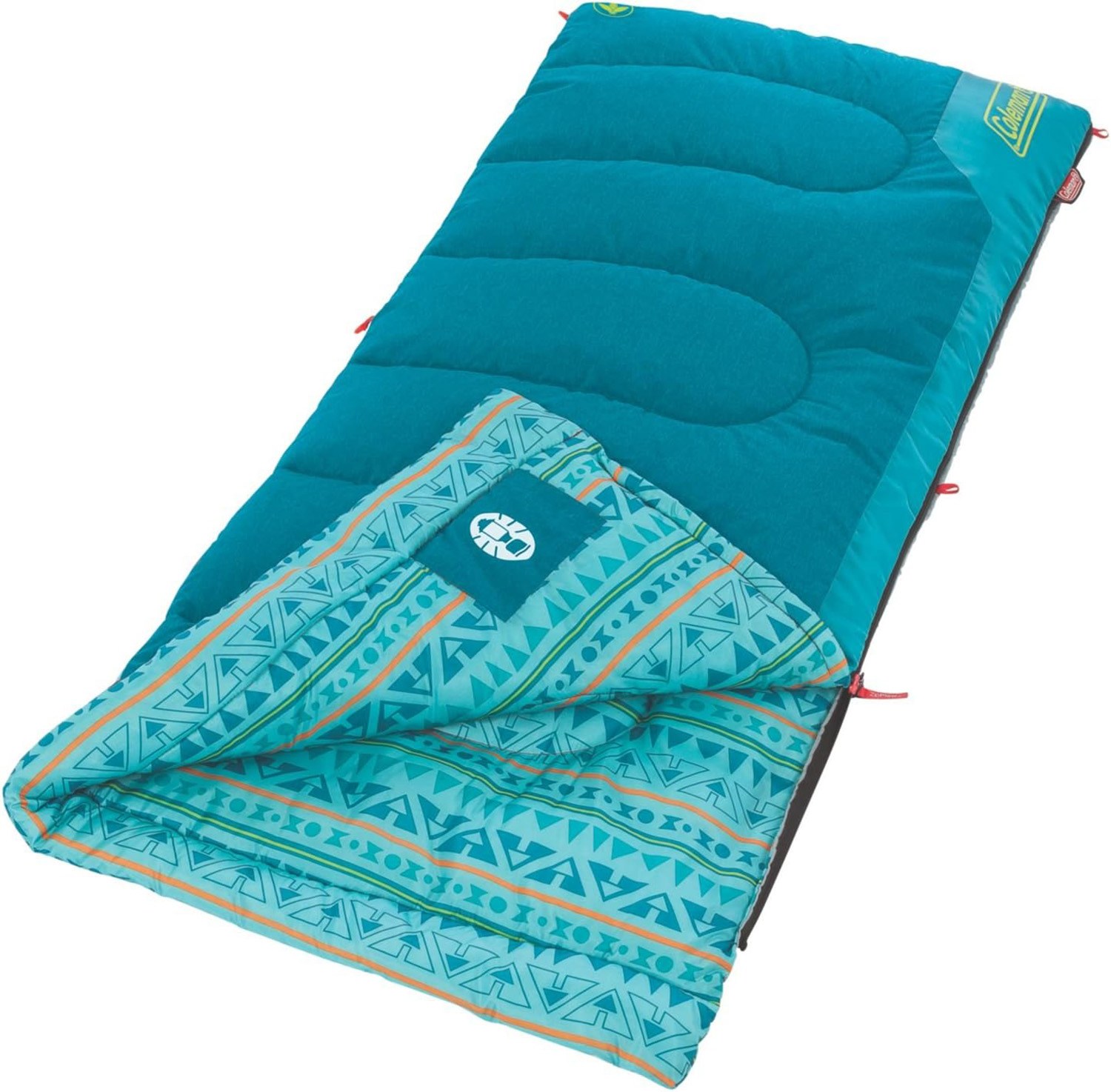 Keep kids toasty on your next adventure.
Sold by Amazon
If you're going on a family camping trip, the kids will need somewhere comfortable to sleep, making this sleep sack an excellent buy before you head out on your adventure. It can accommodate children as tall as 5 feet, and the comfort-cuff design provides a soft, comfortable touch that will have them sleep well all through the night. The thermo-lock draft tube prevents heat loss, keeping kids warm for extended periods, and the glow-in-the-dark design lets you keep a watchful eye on them in low light.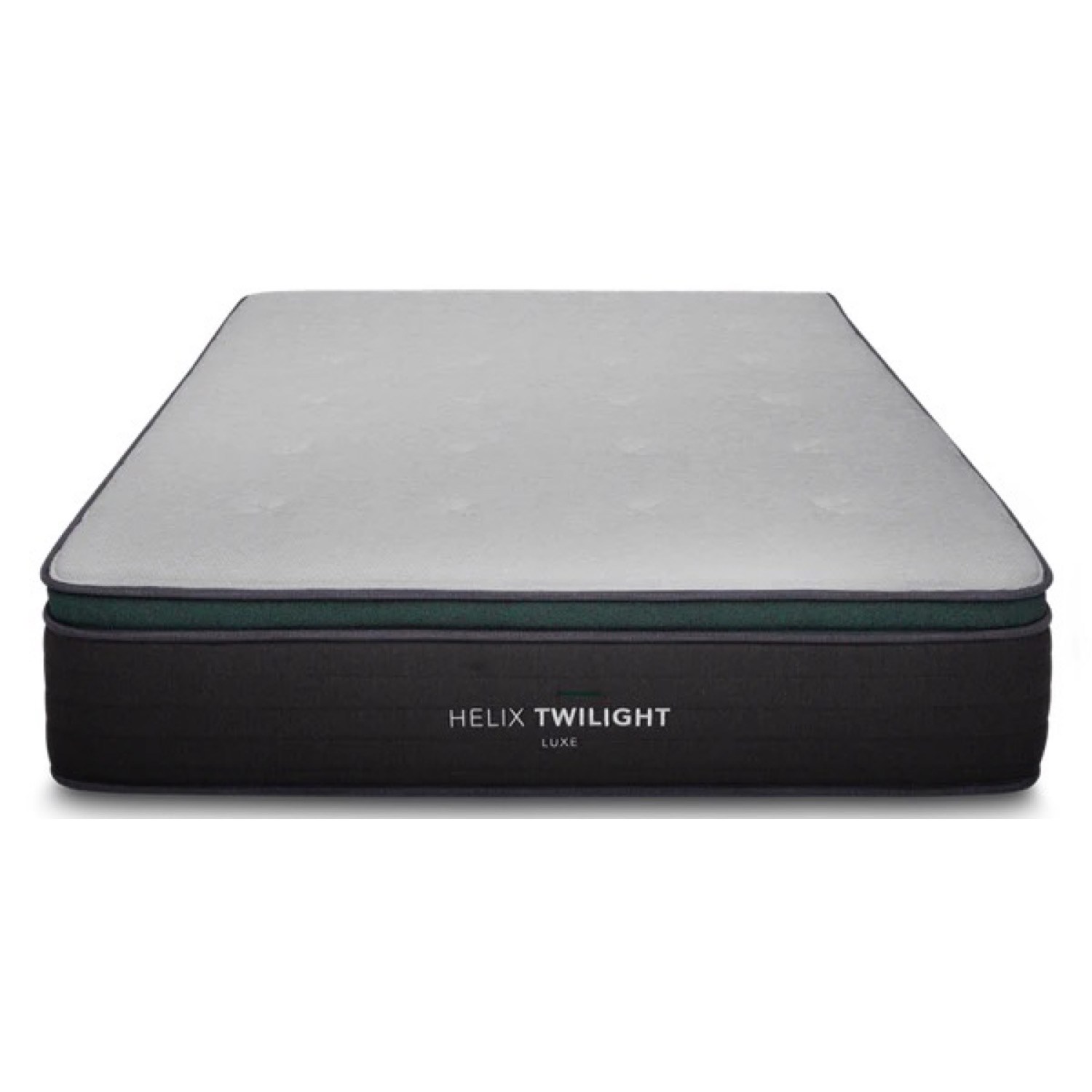 Helix, Twilight Luxe Mattress (Queen)
In firmness, height and comfort, this air bed impressed our testers.
Sold by Amazon
This mattress has a GlacioTex cooling cover for improved airflow to keep you cool all night long, and several memory foam layers for a plush feel. It's advanced-engineered for restless sleepers who toss and turn, and the firm surface doesn't sink, giving you a firm feel for superior comfort. Plus, you'll experience noticeable pressure point relief on your hips and shoulders.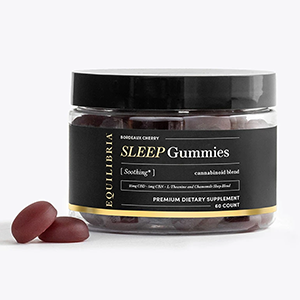 Vegan and gluten-free gummies to help you drift off into slumberland.
Sold by Amazon
We recommend giving these sleep gummies to those who have tried everything under the sun to drift off to sleep easier and quicker, but haven't found a solution. They're infused with 25 milligrams of full-spectrum CBD and 5 milligrams of sleepy hemp-derived compounds, which can help your mind and body enter a more relaxed state. These gummies have a tasty Bordeaux Cherry flavor and can work in as fast as 30 minutes. Plus, they're vegan and gluten-free.
Want to shop the best products at the best prices? Check out Daily Deals from BestReviews.
Sign up here to receive the BestReviews weekly newsletter for useful advice on new products and noteworthy deals.
Kevin Luna writes for BestReviews. BestReviews has helped millions of consumers simplify their purchasing decisions, saving them time and money.
Copyright 2023 BestReviews, a Nexstar company. All rights reserved.