If you're hosting a holiday dinner, we've got you covered
Is there anything better than filling your house with loved ones and feeding them during the holiday season? OK, maybe going somewhere to be fed vies for the winner here, but if it's your turn to host, you're going to need the right stuff. Hosting people for a holiday dinner doesn't need to be stressful.
The first step to making it as seamless as possible is having the right gear. Because you don't want to figure out two hours before your guests arrive that you don't have a platter that fits a turkey. Or a potato masher. Or a full set of glassware. You get the picture. Just don't forget about a wireless speaker to set the mood.
BestReviews' Jacob Palmer joins Olivia Horton to share BestReviews' picks for holiday cooking must-haves.
Wondering what you need to host a holiday dinner this year? Explore our curated list of the best holiday entertaining essentials.
From our BestReviews Testing Lab to our editors, we've had our hands on tons of products. We've gathered some of our favorites here to make your dinner prep as easy as possible. And we've made sure to give you more affordable items to consider when our faves get a little too pricey.
Best kitchen utensils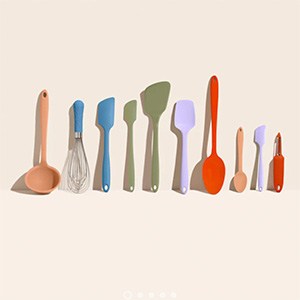 All the tools you need to make a feast.
Sold by Amazon
This GIR set is as sturdy as it is gorgeous. It's bisphenol A- and bisphenol S-free, dishwasher-safe, heat-resistant to 550 degrees Fahrenheit and is made of platinum-grade silicone. The set comes with a large ladle, whisk, large spatula, skinny spatula, flip, spoon, mini spoon, mini spatula, I-handle flat peeler and a "spoonula," which will fast become a favorite in your kitchen.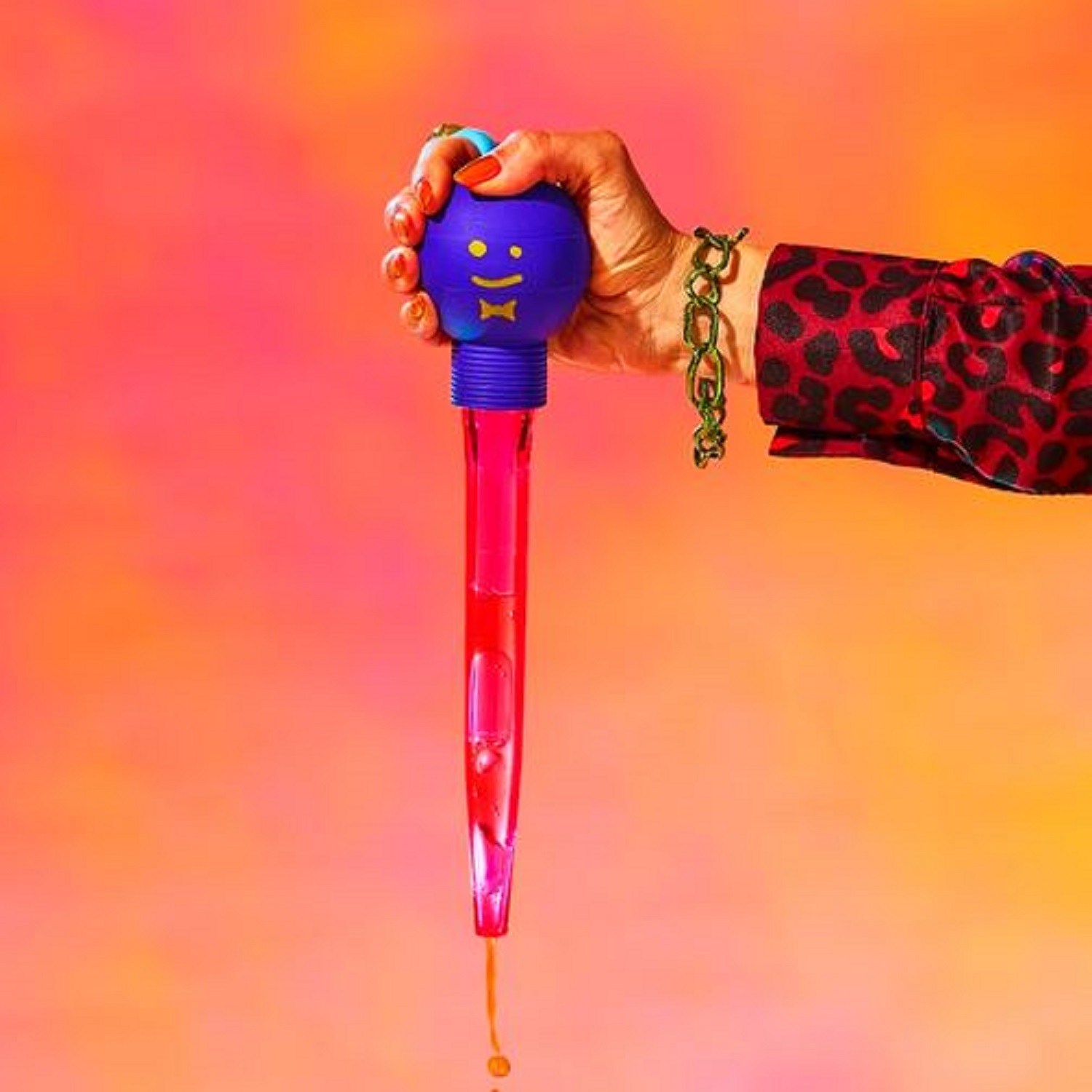 An under-appreciated kitchen necessity.
Sold by Amazon
If you've never cooked a turkey, you probably don't have a baster. Heck, if you've cooked tons of turkeys, you might not even have one. A baster is something you don't need until you really need it. This playful one from Staff gives this underappreciated kitchen gadget its appropriate shine. It's fun, cute, large and sturdy — so it's as functional as it is adorable.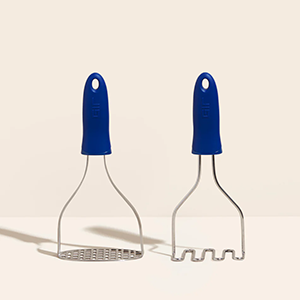 GIR, Stainless Steel Potato Masher (2-Piece Set)
Ergonomic and easy to maneuver.
Sold by Amazon
Few vegetables are as versatile as the humble potato, but if you want to cook them in several different ways, you'll need the correct tools. This is incredibly important when it comes to mashing, as not just anything will do. This set of two mashers will get the job done quickly and efficiently. They have rubber handles and a large mashing surface.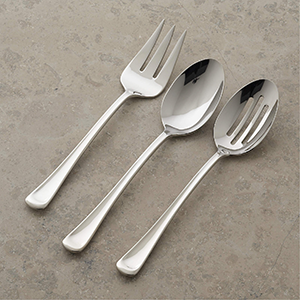 Crate & Barrel, Scoop 3-Piece Serving Set
An appealing serving set with a classy mirror finish.
Sold by Amazon
Having proper cutlery makes a meal more enjoyable, and it's a bonus when it looks good, too. However, it's equally important to have proper serving items. This set ticks all those boxes, made from stainless steel, with a mirror finish and dishwasher-safe. It comes with a serving fork, a spoon and a slotted serving spoon.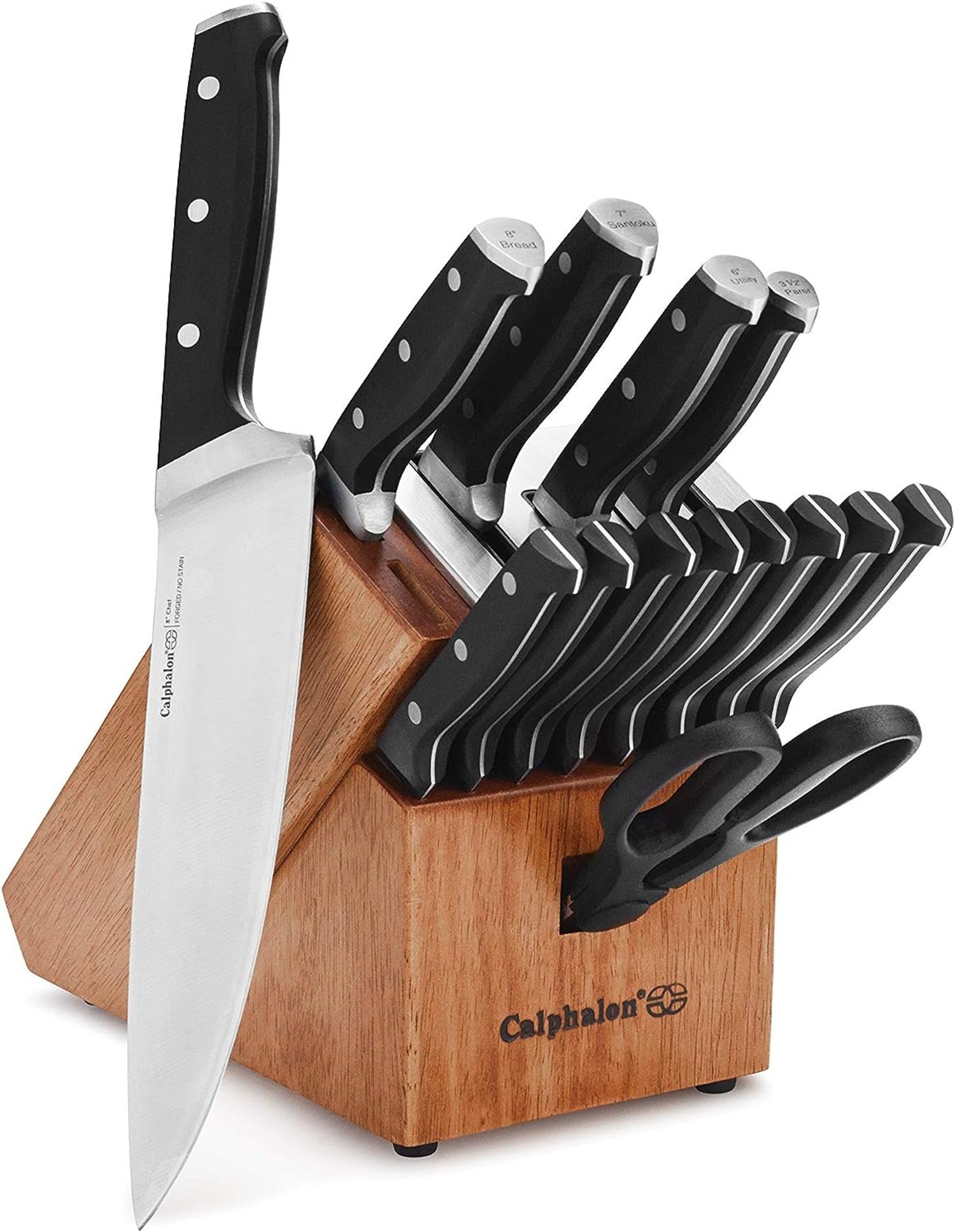 Calphalon, 15-piece Kitchen Knife Set with Self-Sharpening Block
Sleek and beginner-friendly.
Sold by Amazon
Food preparation makes a huge difference in cooking. Not having a wooden mixing spoon is something you can get away with, but there is no substitute for an excellent knife set. This set includes a self-sharpening block, eight steak knives, an 8-inch chef's knife, a 6-inch serrated utility knife and a 7-inch Santoku knife.
Best cookware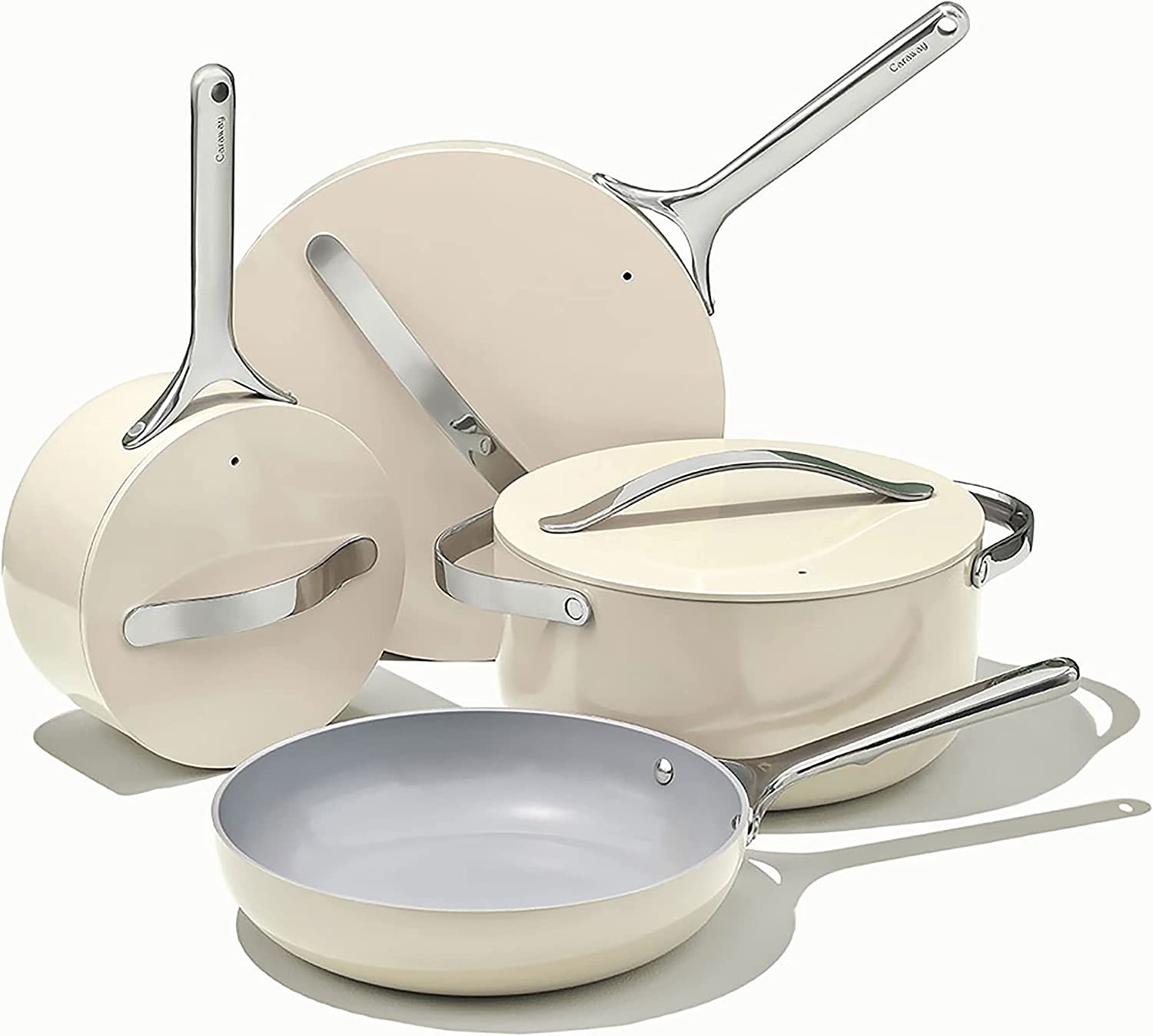 Caraway, Nonstick Ceramic Cookware Set
With a beautiful design and easy-to-clean material, this pick earns our expert's praise.
Sold by Amazon
Caraway's Cookware Set makes the perfect gift! Cookware from Caraway is beautiful, low-maintenance, and easy to clean. Plus, these nonstick cookware sets feature even-heat distribution and nontoxic ceramic coating. The eco-friendly packaging and sleek storage features are bonuses unique to the Caraway brand. The set comes in an array of aesthetically pleasing colors, which makes the pots and pans pretty enough to leave out on your stovetop even when you're not cooking.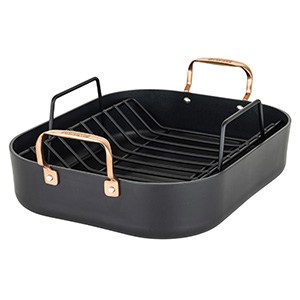 Viking, Nonstick Roaster with Copper Handles
A classy roaster that comes with a rack and a Viking carving set.
Sold by Amazon
Roasting is a great way to prepare large portions of meat or vegetables, but you'll need a sufficiently sized container. This roaster not only looks great, but also has copper handles and a nonstick surface, and includes a removable nonstick roasting rack. As a bonus, it comes with a two-piece German steel carving set.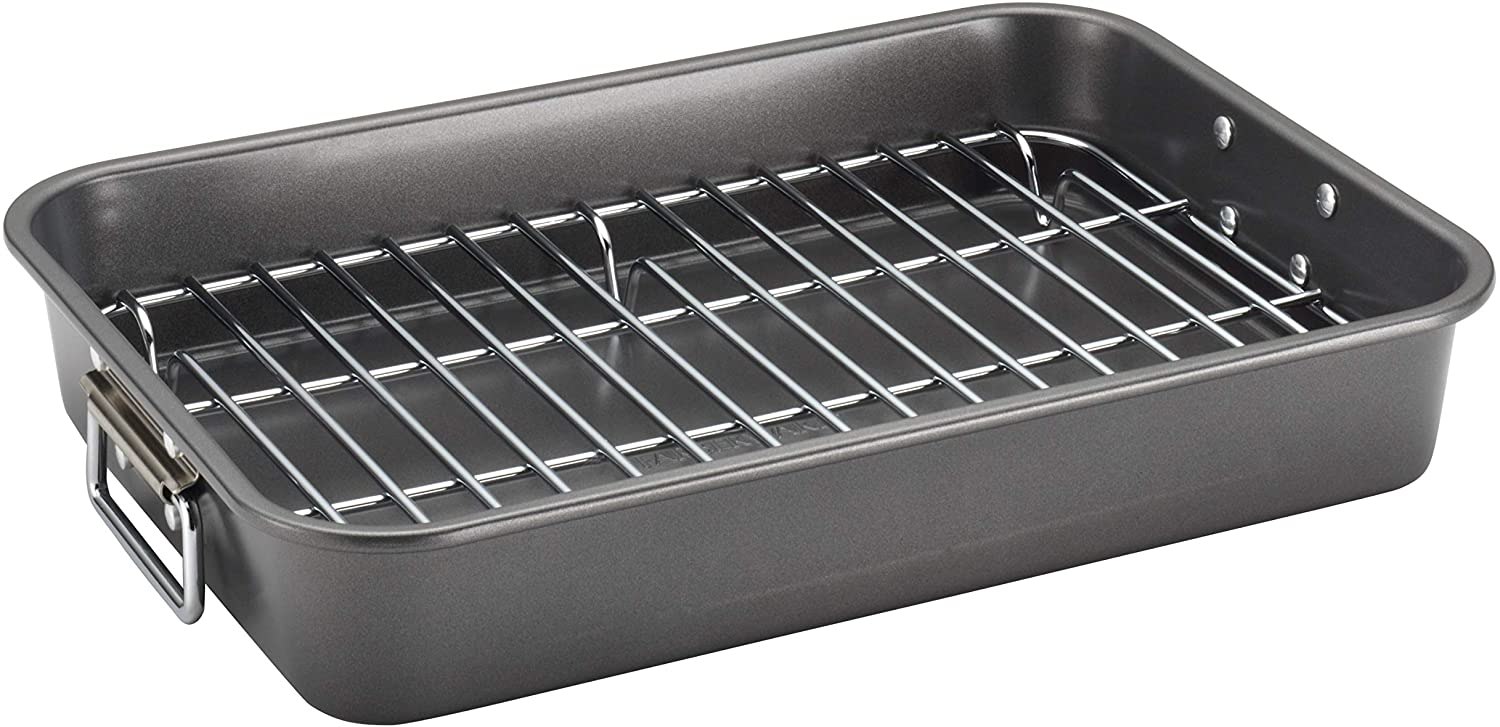 Farberware, Nonstick Steel Roaster with Flat Rack
An effective and durable option that won't break the bank.
Sold by Amazon
When you require a simple roaster instead of a designer rack that doubles up as a serving tray, this nonstick steel roaster is a great choice. It has a removable flat rack and riveted handles.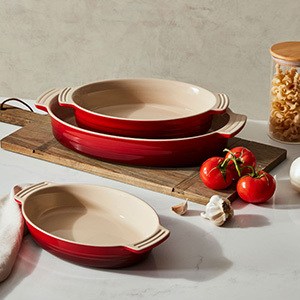 Le Creuset, Classic 3-Piece Oval Baking Dish Set
Gorgeous enough to seamlessly switch from baking trays to serving platters. 
Sold by Amazon
Le Creuset's cast-iron cookware gets all the shine, but its bakeware is just as gorgeous and functionally perfect. This set has Le Creuset's signature quality, and the wide handles and deep hues make it perfect for going straight from oven to table. The set also comes in two shades of blue and a white.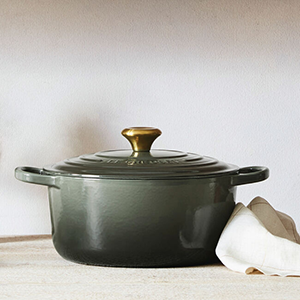 An iconic bestseller that's easy to clean.
Sold by Amazon
A Dutch oven is one of the most versatile (and important) kitchen tools you can possibly have. Le Creuset's Dutch oven is hugely popular and often sells out within days when an exciting new color is unveiled. The iconic round pot comes with a color-matching lid and should last at least a decade.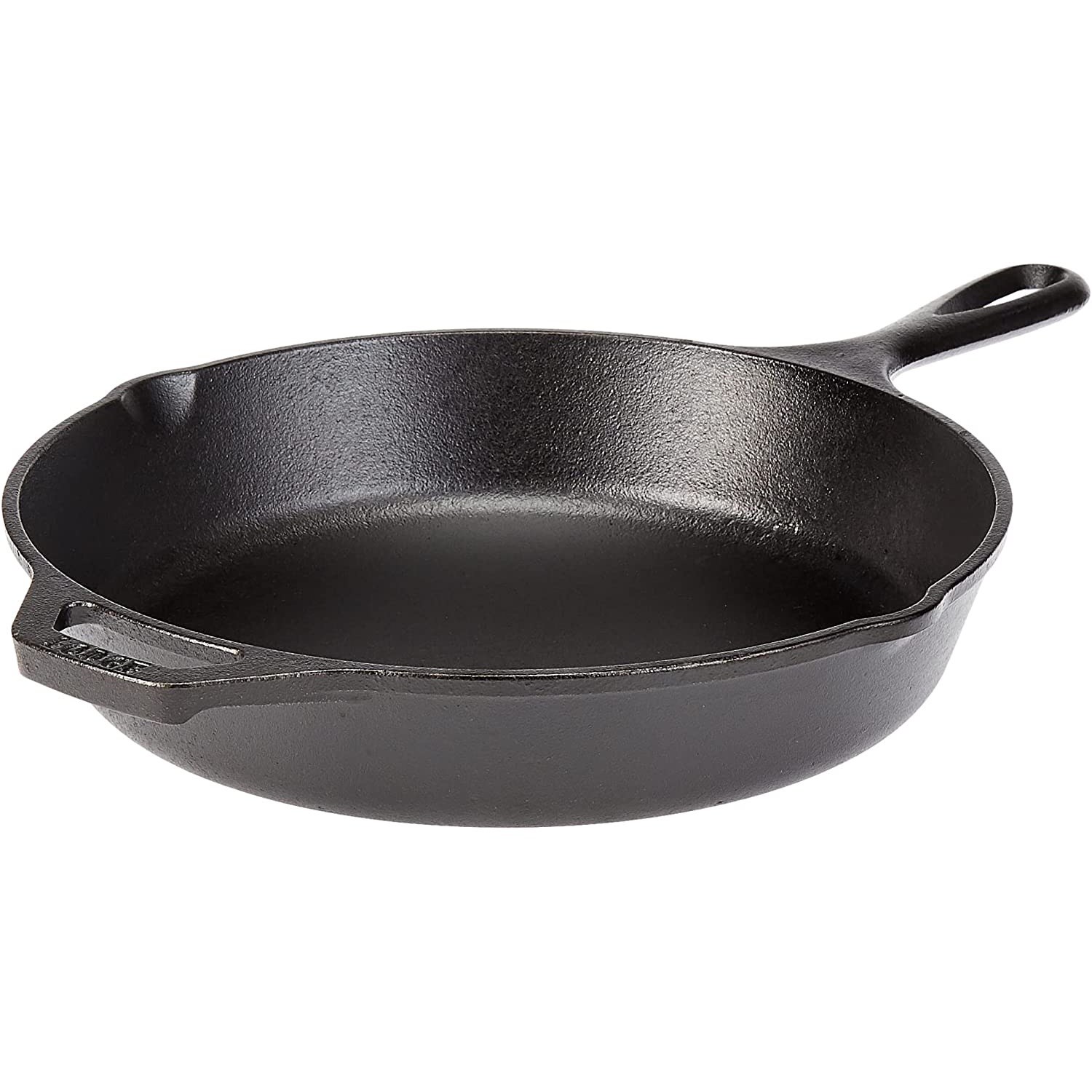 Lodge, 10.25-inch Cast-Iron Skillet
The most popular cast-iron skillet is also the best performing all around during our testing.
Sold by Amazon
A proper skillet works miracles for red meat, as you have total control over both cooking and browning. This cast-iron skillet is 10.2 inches in diameter, with a sturdy teardrop handle on one side and a grip on the other. It is perfect for use in the oven, on the stovetop or on a campfire.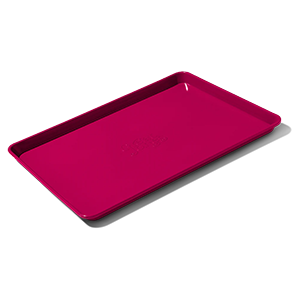 Bold, colorful and easy to clean.
Sold by Amazon
Oven-safe and dishwasher-friendly, this half-sized sheet pan is made from aluminized steel and has a nonstick coating. That makes it easy to clean, and the bold colors make it an attractive serving option, too. It measures 18.5 inches long, 13.5 inches wide, and 1 inch tall, and weighs 2 pounds when empty.
Best dinner plates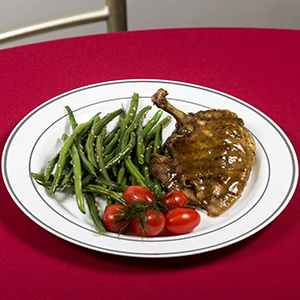 Select Settings , Silver Rim Plastic Dinner Plates
Both aesthetically pleasing and disposable.
Sold by Amazon
Entertaining is tough, especially when there are more people than originally planned. That doesn't mean you must buy complete sets of expensive crockery, as paper plates will often do the trick just fine. These simple white plates with a silver trim on the rim come in a bundle of 50.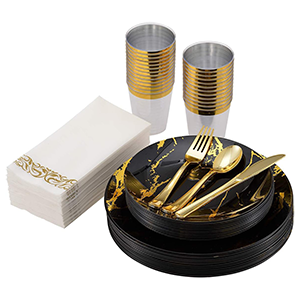 Vplus, 175 Count Black and Gold Marbling Plastic Plates Set
An elegant dinnerware set that's disposable for easy cleanup.
Sold by Amazon
When you're hosting many people and don't look forward to washing copious amounts of dishes, this stylish set is the perfect answer. It consists of 175 pieces, including large plates, side plates, knives, forks, spoons, cups and napkins. The gold, white and black colors give it a sense of sophistication, even though it's plastic.
Best serving platters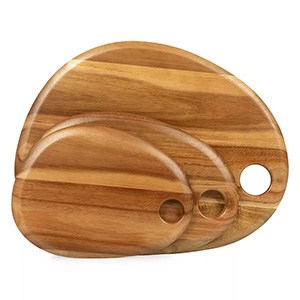 Picnic Time, 3-Piece Pebble Acacia Wood Serving Board Set
Sleek, modern and multifunctional.
Sold by Amazon
Any good host knows you need a variety of serving boards when entertaining. Not only does it make it easier to clean up, it's also convenient for bringing out large amounts of snacks, small treats and tasty nibbles. This set of three serving boards is made from durable acacia wood, with the largest measuring 15 inches wide and 18 inches long.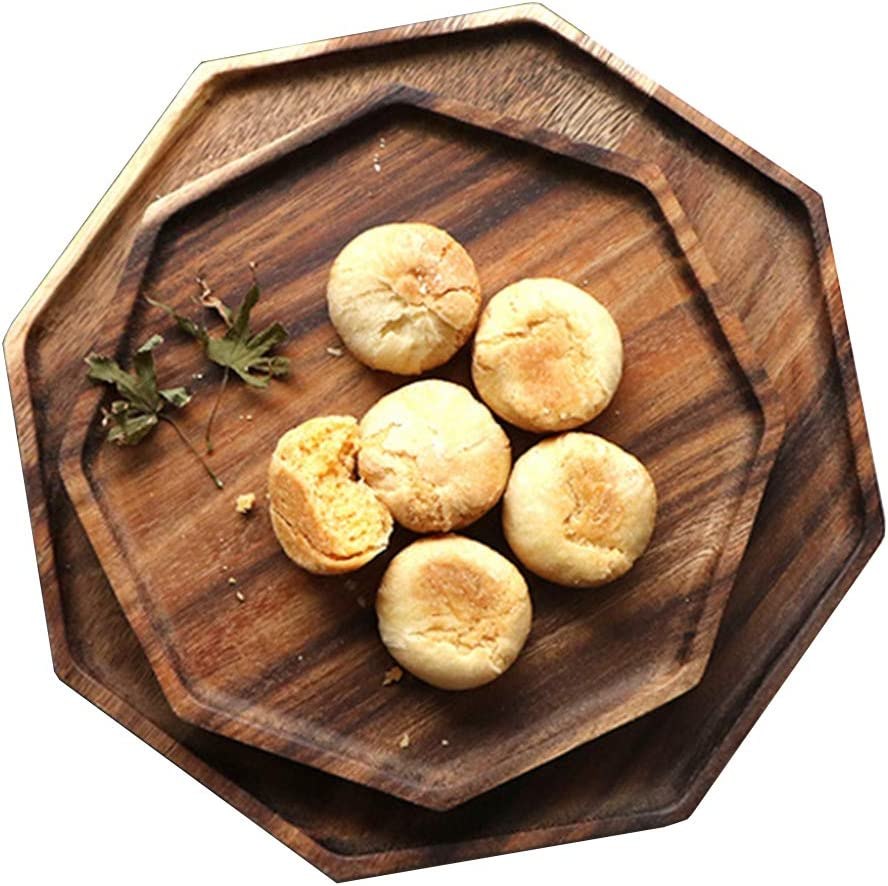 Renawe , Set of 2 Acacia Wooden Serving Platters
Beautiful, handcrafted platters perfect for serving party food or displaying decorations.
Sold by Amazon
It is important to set the right mood and tone of a gathering before the meal is served, and that usually calls for a few snacks to whet the appetite. Forget about plastic serving trays and use these elegant acacia wood platters instead. It's a set of two, with the larger one measuring 12 inches at the longest corners of the octagon.
Best gravy boats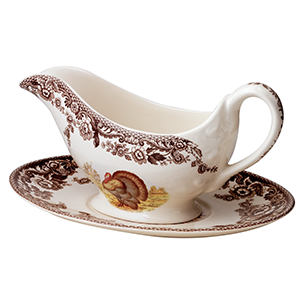 Spode, Woodland Porcelain China Gravy Boat
An elaborate piece to add elegance to your table.
Sold by Amazon
A gravy boat should be the only way to pour the delicious sauce over a roast or vegetables. A spoon is simply awkward, but this gravy boat, made from fine china and decorated with a turkey, gives you a perfect pour. It sits on a small tray to catch any drips.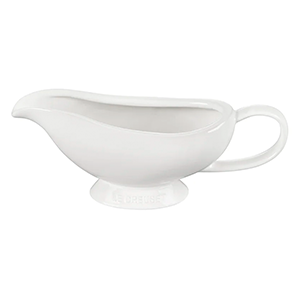 Le Creuset, Heritage Gravy Boat
Sleek and minimalist design with superior heat retention.
Sold by Amazon
Le Creuset is famous for its Dutch ovens and roasting dishes, but the only way to complete your serving collection is with its elegant gravy boat. It has a large handle, making pouring easy, and a sturdy base. It's offered in a variety of colors.
Best drinkware and accessories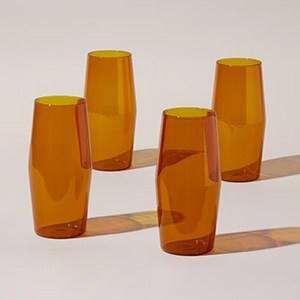 Yield Design, Century Glasses – Pack of 4
High-end glasses with exceptional thermal shock durability.
Sold by Amazon
Made from premium borosilicate glass, these drinking vessels feature a midcentury design that will look elegant on any table. Each holds 16 ounces and is durable against thermal shocks. They come in five colors.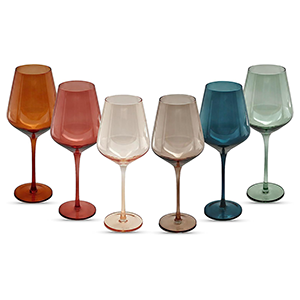 Saludi, Colored Wine Glasses (Set of 6)
These gorgeous fall colors are perfect for the Thanksgiving table.
Sold by Amazon
Entertaining should be fun, and these wine glasses are the perfect way to keep guests from picking up the wrong glass. The six wine glasses are handblown, and each comes in a different color. Each holds about 18 ounces of wine, and their bell-shaped bowls make it easy to swirl and get the full aroma.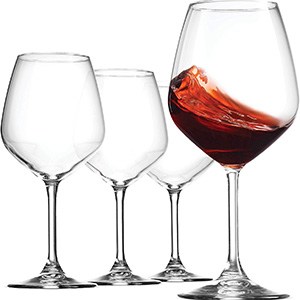 Bormioli Rocco, Restaurant Red Wine Glass
A classic, affordable option.
Sold by Amazon
These elegant glasses are the perfect vessels for red wine. They have a wide bowl, letting you swirl it without spilling, and the rim is laser-cut and thinner than similar glasses. It comes in a set of four glasses, each holding about 18 ounces.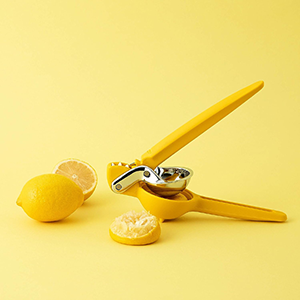 Chef'n, FreshForce Citrus Juicer
The ergonomic handle of this juicer lets users manually squeeze any citrus fruit comfortably.
Sold by Amazon
Fresh juice is a welcome addition to any breakfast, but this hand-operated juicer also works well when you need to squeeze lemons for fish and seafood. It's dishwasher-safe, with large handles that won't easily slip, and its dual-gear mechanism gets about 20% more juice out than other models.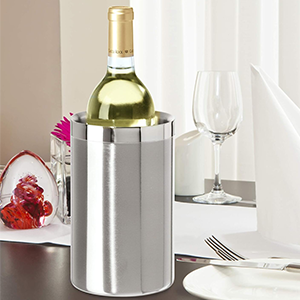 Oggi, Stainless Steel Wine Cooler
A double-walled cooler that will keep your wine at the right temperature longer.
Sold by Amazon
Whether for a wine bottle, a few cans of beer or some cold drinks, a cooler is incredibly useful, especially when entertaining. This double-walled cooler keeps your wine at the correct temperature whether you are hosting indoors or outside. It stands 7.5 inches tall, and the opening is just over 6 inches in diameter.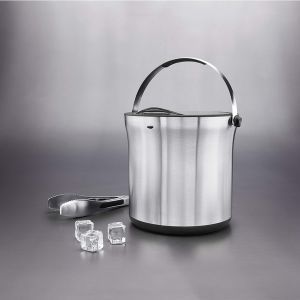 Everything you need to keep your ice cold and serve it to your guests.
Sold by Amazon
Keeping your drinks cold is an essential part of hosting, which means you need to have ice ready at all times. This ice bucket has a capacity of 3 pounds, has a sturdy handle, and is made of brushed steel. It comes with a set of tongs, so your guests don't need to grab ice cubes with their fingers.
More of the best gifts for holiday dinners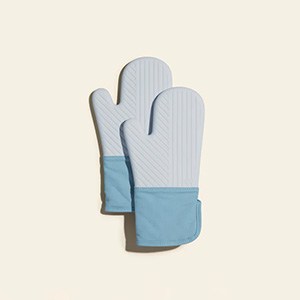 Give your kitchen that retro vibe.
Sold by Amazon
There's no reason to use a kitchen cloth or hand towel to handle piping-hot dishes or roasting racks. When you have guests over, the last thing you want is to burn your hands, so get a pair of oven mitts, such as these silicone and cotton terry cloth ones.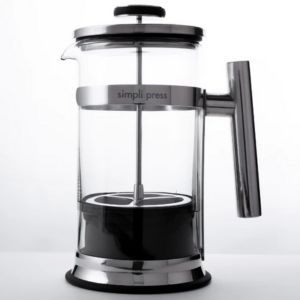 Simpli Press, The Press Ritual Perfected
A French press with an ultrafine double filter to help you make the perfect cup of coffee every time.
Sold by Amazon
End a delicious dinner with some freshly brewed coffee, made to perfection in this elegant glass and metal French press. It features a patented stainless steel ultrafine double filter and coffee basket system that leaves no mess behind. It promises to make a perfect cup of coffee every time.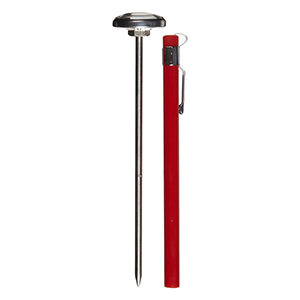 Rubbermaid, Instant Read Thermometer
Displays a reliable temperature to ensure food safety.
Sold by Amazon
When you don't keep an eye on the meat in your oven, there's a good chance you'll overcook it. This usually happens when an oven is too hot, or the meat is left inside too long. The internal temperature needs to be just right, and that is where this meat thermometer comes in. It reads between 0 and 220 degrees, is made from steel and shatterproof glass, and comes with a protective sleeve.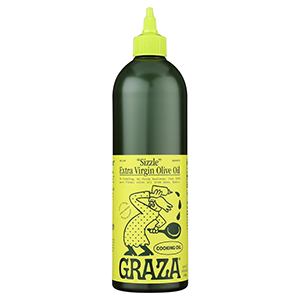 Graza, "Sizzle" Extra Virgin Olive Oil
Extra-virgin olive oil with a mellow flavor in a convenient squeeze bottle.
Sold by Amazon
One ingredient you should never compromise on is olive oil. It gives the food a rich flavor, is excellent for ensuring even heat distribution and is healthier than sunflower oil. Graza promises that this 25-ounce bottle is made from 100% Picual olives from Spain and is genuinely "extra virgin."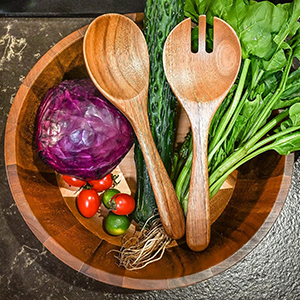 BILL.F SINCE 1983, Wooden Salad Bowl Set
Serve your salad in style.
Sold by Amazon
Nobody should be struggling with salad leaves, a tomato rolling off the spoon, or grabbing a spoonful of chopped onions. The best way to toss the salad so the ingredients are evenly distributed and easy to serve is in a wooden salad-bowl set such as this one.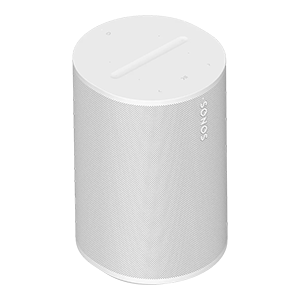 Next-generation sound for the ideal party ambiance.
Sold by Amazon
Preparing food and drinks for your guests is only half of the hosting job. In between everything else, guests need to be entertained, and there is no better way than with a wireless speaker to set the mood. The Era 100 has touch controls, is compatible with Apple AirPlay 2, and has one built-in woofer, two angled tweeters and three class-D digital amplifiers.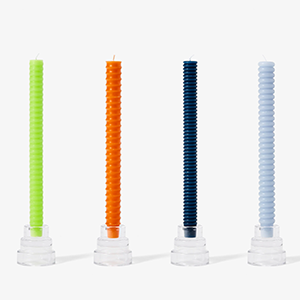 Areaware, Dusen Dusen Taper Candles (Set of 4)
Whimsical decorations for your table.
Sold by Amazon
Set the right mood and lighting at the table with these taper candles and holders. Available in a variety of whimsical colors, they are made from paraffin wax and stand 11.5 inches tall. This four-pack of candles each have a different swirl design.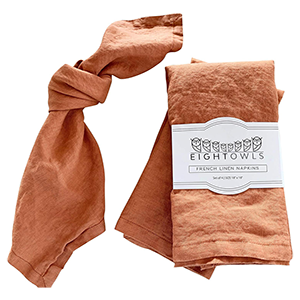 An elegant touch to dress up your dinner table.
Sold by Amazon
Ensure your guests have something to wipe their hands on and clean the corners of their mouths with while eating with these elegant napkins. The 18-inch squares are made from French flax stonewashed linen, with delicate stitching on the edges.
Want to shop the best products at the best prices? Check out Daily Deals from BestReviews.
Sign up here to receive the BestReviews weekly newsletter for useful advice on new products and noteworthy deals.
Charlie Fripp writes for BestReviews. BestReviews has helped millions of consumers simplify their purchasing decisions, saving them time and money.
Copyright 2023 BestReviews, a Nexstar company. All rights reserved.