This is an archived article and the information in the article may be outdated. Please look at the time stamp on the story to see when it was last updated.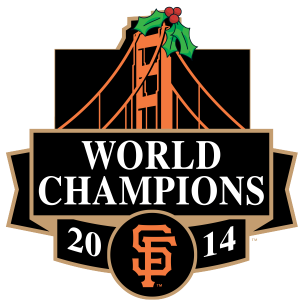 NORTHERN CALIFORNIA-
For the third time in five years the San Francisco Giants will be touring their World Series Championship trophies, starting at Raley Field in West Sacramento.
"We saw in 2012 how powerful it was for us to create a trophy tour which not only allowed us to connect with our fans but the more than 22,000 kids who participate in our Junior Giants baseball program. It's an honor to have the opportunity to do so again just two years later," said Larry Baer, Giants president and chief operating officer.
According to the San Francisco Giants, the franchise is working with their Junior Giants leagues throughout northern California to once again create public viewing opportunities in 35 different cities.
The trophies will be on display for two hours during each stop. The tour will kick off on January 7th at Raley Field, the home of the Sacramento River Cats. The River Cats switched their AAA affiliation during last year's MLB playoffs from the Oakland A's to the current World Series Champion San Francisco Giants, making the ball park a logical place to launch the tour from. The trophy tour will conclude at some point in March in Reno.
Below is a list of each stop's address, date, and hours the trophies will be on display:
SACRAMENTO
January 7th, 4 p.m. – 6 p.m.
Raley Field
400 Ballpark Drive
West Sacramento, CA 95691
LAKE COUNTY
January 8th, 5 p.m. – 7 p.m.
Kelseyville High School
5480 Main Street
Kelseyville, CA 95451
WILLITS
January 9th, 5 p.m. – 7 p.m.
Willits Community Center
111 East Commercial Street
Willits, CA 95490
SANTA ROSA
January 10th, 1 p.m. – 3 p.m.
Finley Community Center
2060 West College Avenue
Santa Rosa, CA 95401
CONCORD
January 12th, 4 p.m. – 6 p.m.
Todo Santos Plaza
Grant St. & Salvio St.
Concord, CA 94520
VACAVILLE
January 13th, 4 p.m. – 6 p.m.
Ulatis Community Center
1000 Ulaits Drive
Vacaville, CA 95687
EUREKA
January 14th, 3 p.m. – 5 p.m.
Adorni Center
1011 Waterfront Drive
Eureka, CA 95501
MT. SHASTA
January 16th, 5 p.m. – 7 p.m.
Adorni Center
1011 Waterfront Drive
Eureka, CA 95501
VALLEJO
January 20th, 4 p.m. – 6 p.m.
Dan Foley Community Center
1499 N. Camino Alto
Vallejo, CA 94589
DALY CITY
January 28th, 4 p.m. – 6 p.m.
City Hall Rotunda
333 90th Street
Daly City, CA  94015
HAYWARD
January 29th, 4 p.m. – 6 p.m.
City Hall
777 B Street
Hayward, CA 94541
LOS MOLINOS
January 30th, 4 p.m. – 6 p.m.
Red Bluff Community Center
1500 S Jackson St
Red Bluff, CA 96080
CHICO
January 31st, 2 p.m. – 4 p.m.
Arron Ray Clark Memorial Field House Gym
1900 Dr. MLK Jr. Parkway
Chico, CA 95928
SAN MATEO
February 2nd, 4 p.m. – 6 p.m.
San Mateo Elks Lodge
229 West 20th Ave.
San Mateo, CA 94403
SAN JOSE
February 3rd, 4 p.m. – 6 p.m.
Municipal Stadium
588 E. Alma Avenue
San Jose, CA 95112
RICHMOND
February 4th, 4 p.m. – 6 p.m.
Civic Center
450 Civic Center Plaza
Richmond, CA 94804
SAN FRANCISCO (Fanfest)
February 7th, All Day Event
AT&T Park
24 Willie Mays Plaza
San Francisco, CA 94107
SANTA CLARA
February 9th, 4 p.m. – 6 p.m.
City of Santa Clara City Hall Council Chambers
1500 Warburton Avenue
Santa Clara, CA 95050
LODI
February 11th, 5 p.m. – 7 p.m.
Hutchins Street Square
125 S. Hutchins Street
Lodi, CA 95240
STOCKTON
February 12th, 5 p.m. – 7 p.m.
Stockton Civic Auditorium
525 No. Center Street
Stockton, CA 95202
MODESTO
February 17th, 5 p.m. – 7 p.m.
Modesto Center Plaza
1000 L Street
Modesto, CA 95354
MERCED
February 18th, 5 p.m. – 7 p.m.
Merced County Fairgrounds Pavilion Building
900 Martin Luther King Jr. Way
Merced, CA 95341
GILROY
February 19th, 3 p.m. – 5 p.m.
Wheeler Community Center
250 West 6th Street
Gilroy, CA 95020
SALINAS
February 20th, 5 p.m. – 7 p.m.
Salinas PAL
100 Howard Street
Salinas, CA 93901
MARINA
February 21st 11 a.m. – 1 p.m.
Marina Airport Hanger
510 Nissan and Imjin Parkway
Marina, CA 93933
SANTA CRUZ/WATSONVILLE
February 21st, 4 p.m. to 6 p.m.
Monte Vissta Christian High School
2 School Way
Watsonville, CA 95076
LOS BANOS
February 23rd, 5 p.m. – 7 p.m.
Los Banos Community Center
7th Street
Los Banos, CA 93635
FRESNO
February 24th, 5 p.m. – 7 p.m.
Chukchansi Park
1800 Tulare Street
Fresno, CA 93721
PORTERVILLE
February 25th, 4 p.m. – 6 p.m.
Porterville College
100 E. College Ave.
Porterville, CA 93257
PASO ROBLES
February 27th, 5 p.m. – 7 p.m.
Historic Downtown Gazebo, City Park
1000 Spring Street
Paso Robles, CA 93446
TRACY
March 3rd, 4 p.m. – 6 p.m.
Tracy City Hall
333 Civic Center Plaza
Tracy, CA 95376
SAN LUIS OBISPO
March 5th, 2015 5 p.m. – 7 p.m.
Downtown Farmer's Market
669 Higuera Street
San Luis Obispo, CA 93401
ANTIOCH
TBD
Antioch Community Center
4703 Lone Tree Way
Antioch, CA 94531
MEDFORD, OR
TBD
Santo Community Center Gym
701 N. Columbus Ave
Medford, OR 97501
RENO
Date, Time and Location all TBD