This is an archived article and the information in the article may be outdated. Please look at the time stamp on the story to see when it was last updated.
(CNN) — NCAA men's basketball championship history began in 1939, when Oregon defeated Ohio State for the title in Evanston, Illinois. Spanning the decades, 317 different teams have taken part in March Madness.
But there's been a notable omission, and it comes from the very city that hosted that first championship game 78 years ago.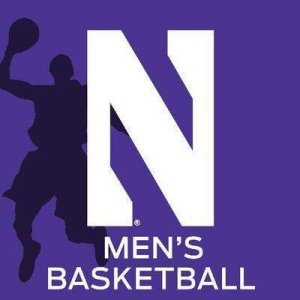 Evanston, just north of Chicago, is the home of the Northwestern University Wildcats. And in all these years, this Big Ten Conference men's basketball team has never played in the NCAA tournament.
Today, 347 men's college basketball teams play in Division I — the NCAA's top tier. Originally, there were 160 Division I teams, and of those, five have never played in the NCAA tournament: Northwestern, Army, The Citadel, William and Mary, and St. Francis (New York). Of those five, just one — Northwestern — is from a major conference.
Surely something's got to give, right? The Chicago Cubs won the World Series, after all.
Maybe this is Northwestern's year. This season has felt different than all the others, as the Wildcats have the most wins in program history. In this week's Big Ten tournament, Northwestern (23-10, 10-8) has reached the semifinals after upsetting No. 25 Maryland 72-64 on Friday at the Verizon Center in Washington, DC. The Wildcats will face No. 24 Wisconsin in the semifinals on Saturday.
It's a Wisconsin team Northwestern has upset earlier this season. Last month, when Wisconsin was then ranked No. 7, the Wildcats bolstered their NCAA tournament résumé with a 66-59 win against the Badgers at the Kohl Center in Madison, one of the toughest places to play on the road.
And some of that Chicagoland magic also might be on the Wildcats' side. On March 1, with 1.7 seconds left, Northwestern's Nathan Taphorn heaved a court-length pass to Dererk Pardon, who hit a buzzer-beating layup to stun Michigan 67-65.
"We've found ways to win close games," captain and leading scorer Bryant McIntosh said Tuesday. "We know how to finish a game now. It doesn't mean we win every close game, but we at least feel like we should win it."
Seeded sixth, Northwestern was not expected to win this Big Ten tournament. But should the Wildcats' streak continue and they and win the title, they'd earn an automatic NCAA bid.
"I think everybody's excited about it," McIntosh said. "Every team can go in with a mindset that they can win it just because the league has been so jumbled this year. Anything can happen. It's an exciting week."
If the Wildcats don't win the Big Ten tournament, they'd have to wait until Sunday to learn their fate. The big news on NCAA Selection Sunday will be broadcast on NCAA.com and CBS starting at 5:30 p.m. ET. And while it appears that Northwestern is in a position to get in as an at-large team, McIntosh said the Wildcats aren't taking anything for granted.
"I think that pressure is still there," the Northwestern junior guard said. "Obviously it's not (yet) Selection Sunday, so until that day comes, there's still going to be a little bit of pressure, but I think we can play a little bit freer just because our record is good enough. We feel we're good enough. So now it's just taking care of business and going out and trying to win games."
Will the Wildcats be part of the field of 68? It could happen. Finally.