This is an archived article and the information in the article may be outdated. Please look at the time stamp on the story to see when it was last updated.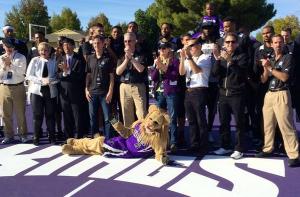 SACRAMENTO-
The Sacramento Kings and Kaiser Permanente built two new basketball courts in south Sacramento on Sunday. The courts were built as a part of #NBACares week.
The opening of these courts featured plenty of festivities, as well as Kings players, coaches and dancers.
Benefitting the Mack Road Partnership, the two basketball courts are located at St. Andrew Lutheran Church at 7839 Center Parkway. The court was erected by The Good Tidings Foundation.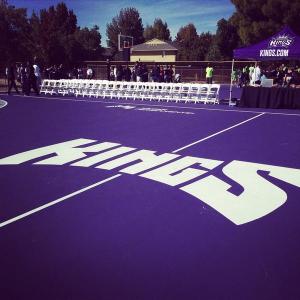 "These basketball courts are more than just a place to play – they represent the Kings and Kaiser Permanente's commitment to promoting healthy and active lifestyles," said Kings President Chris Granger. "As proud members of this community, we have a vested interest in improving Sacramento's quality of life. Under Vivek Ranadivé's NBA 3.0 philosophy, we're dedicated to making meaningful impacts in neighborhoods throughout the Sacramento region."
The Mack Road Partnership is a Property-based Business Improvement District (PIBD) established in 2010 and focused on safety/security, economic development, marketing, advocacy and beautification projects.