This is an archived article and the information in the article may be outdated. Please look at the time stamp on the story to see when it was last updated.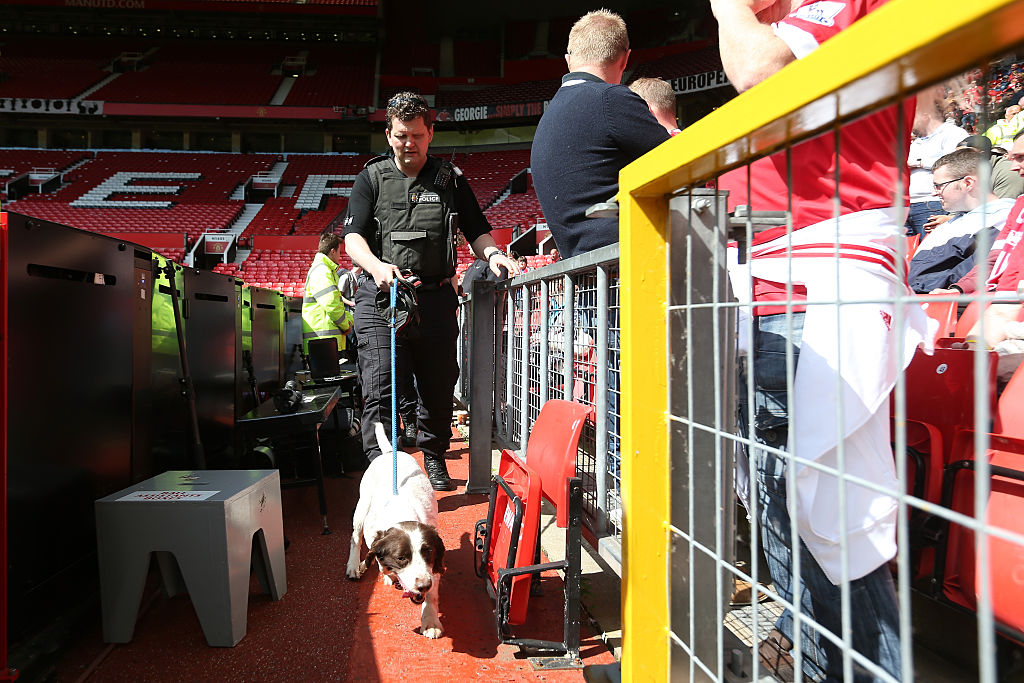 MANCHESTER, England (AP) —  Police say the device that was found at Manchester United's stadium before the match against Bournemouth in the Premier League was a training device that was left inside Old Trafford following an earlier security exercise.
Greater Manchester Police said the device was found in the toilets in the northwest corner of one of the stands by United staff. Explosive experts were called in to assess the item, which appeared to be an "incredibly realistic-looking explosive device."
The stadium was evacuated, the match was postponed, and bomb disposal experts dismantled the device.
John O'Hare, assistant chief constable from Greater Manchester Police, said "we have since found out that the item was a training device which had accidentally been left by a private company following a training exercise involving explosive search dogs."